Page 1 of [VIDEO] Why men are idiots

[VIDEO] Why men are idiots
mbilko

(Elite)

posted this on

Friday, 18th May 2018, 15:11
My favourite ever comedy is the Phil Silvers Show, Married with Children is a very close second.



RE: [VIDEO] Why men are idiots
Snaps

(Elite)

posted this on

Friday, 18th May 2018, 20:05
Been watching a lot of Al Bundy clips on YouTube lately.

Although they nicked the format of Till Death Us Do Part for All in the Family and had Archie Bunker as Alf Garnet I think Al Bundy's a better non PC option.

Snaps


---
My new Flash Fiction blog. All my own work
500ish
---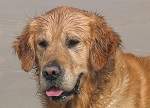 I am not young enough to know everything.

[VIDEO] RE:Why men are idiots
mbilko

(Elite)

posted this on

Thursday, 14th June 2018, 02:01
Love it

How dare you say that to my face
I would say it behind your back but my cars only got half a tank of gas....My favourite line ever





This item was edited on Thursday, 14th June 2018, 02:06