Page 1 of Doctor Who 2014

Doctor Who 2014
Mark Oates

(Reviewer)

posted this on

Saturday, 23rd August 2014, 20:14
Woo-who!!  Loved it!!

J Mark Oates

---
It`s Grand To Be Daft
sprockethole.myreviewer.com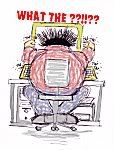 RE: Doctor Who 2014
dkuk2000

(Elite)

posted this on

Saturday, 23rd August 2014, 20:19
Typical post regeneration episode, Next weeks episode will give us a clearer picture of what this Doctor is like.




Anti.Clown.Coalition

RE: Doctor Who 2014
Capaldi... great! Could be the best doctor since Tom Baker. Loved the comedy, seemed they managed to double the humour whilst actually making it more mature.

The episode itself though, a bit below par for me, which is understandable considering it's a transition episode trying to cover the regeneration in an original way.


Editor
DVD REVIEWER
MYREVIEWER.COM

My Flickr Photostream

RE: Doctor Who 2014
mbilko

(Elite)

posted this on

Saturday, 23rd August 2014, 20:26
Loved it loved it loved it :)....Humour right up my street, storyline looks like it could be a long term arc in the making, Chips....Im Scottish, at least I can moan about the english...hehehe.....and great to see the old team back, surely they should get a spin off :)

Most of all...Capaldi made for the role...just a dream choice.

RE: Doctor Who 2014
bandicoot

(Elite)

posted this on

Saturday, 23rd August 2014, 20:38
A very good start 


RE: Doctor Who 2014
marksparks999

(Elite)

posted this on

Sunday, 24th August 2014, 07:20
have to disagree... hated it...

Capaldi grated with the constant irritating 'Scottish' thing... hopefully after the end of next month and devolution he will stay north of the border!  I heard him the first time say, it reminded him of something... to keep repeating it boring.

Highlight for me Jenna Coleman receiving the daily newspaper.

The 'Only' doctor for me that has come close to Tom Baker, was Matt Smith, made out of the same mould of madness... Capaldi has a lot to live up to... but I will sit it our and give him a chance!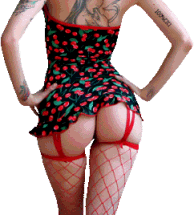 RE: Doctor Who 2014
Capaldi awesome. Story dreadful.

And why the constant apologising for an older Doctor? Just throw him in and watch him fly, the kids will love it. And he didn't disappoint once he'd fully realised himself imho.

RE: Doctor Who 2014
Jitendar Canth

(Reviewer)

posted this on

Sunday, 24th August 2014, 10:46
Channelling Billy Connolly at times... Better when he's being serious Doctor, less so with the humour. Give him a couple of episodes to sink in though. Thought the story was naff though.

===========================
Jitendar Canth

Quote:
"I thought what I`d do was, I`d pretend I was one of those deaf-mutes."

Site Reviewer at DVD Reviewer & MyReviewer

Carving out a niche with a pneumatic drill at Anime @ MyReviewer.com

RE: Doctor Who 2014
mbilko

(Elite)

posted this on

Sunday, 24th August 2014, 14:48

RE: Doctor Who 2014