Page 1 of Homeland

Homeland
I was beginning to lose hope that we would get a good new show this year, what with all the terrible pilots recently. But Homeland premiered last night (although a heavily edited version was leaked a while back) and it is by far the best new show. It`s about an American prisoner of war who returns from Iraq after 8 years of captivity - but a CIA agent suspects he has been turned into a covert double agent.

It`s much more gripping than I was expecting, a good combination of the cerebral espionage thrills of Rubicon, mixed with some of the better elements of 24 (which was also produced by Howard Gordon).

So nice to see Morena Baccarin in a good role - her performance here is so endearing she washes away the foul taste of the recent V reboot. Damien Lewis is fantastic as always, as is Claire Danes.

Really excellent, looking forward to the rest of the series!


---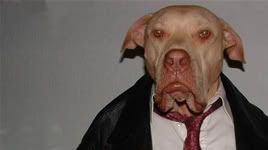 RE: Homeland
Sue Brown

(Elite Donator)

posted this on

Monday, 3rd October 2011, 15:43
It sounds interesting but I hadn`t heard of it. Is it actually on British TV? And if so, which channel? Tried googling it and couldn`t find out...

RE: Homeland
Channel 4 bought the rights but have not yet announced when it will air in the UK.

It premiered in the US last night.


---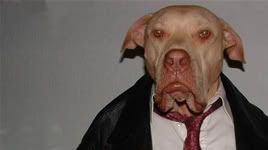 RE: Homeland
So I guess nobody is watching this then :D It`s filling the hole left by Rubicon very nicely.

Morena Baccarin nude scenes





Also, renewed for a second season already.


---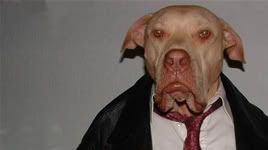 RE: Homeland
1mills

(Elite)

posted this on

Thursday, 27th October 2011, 14:39
Second season commissioned? Brilliant.

Really like the look of it and have it on que to start watching, but have been away for a couple of weeks, plus the fact that everything is on at the same time of year, some get kicked to the back.

www.last.fm/user/1mills



RE: Homeland
mbilko

(Elite)

posted this on

Friday, 28th October 2011, 04:00
I am really enjoying this, top drawer cast and impressive, intelligent writing while on the whole staying away from cliches and muslim bashing that would be expected......
This item was edited on Friday, 28th October 2011, 06:03

RE: Homeland
Finally got around to watching episode 1, really enjoyed it! Definitely going to watch the rest.


Editor
DVD REVIEWER
MYREVIEWER.COM

My Flickr Photostream

RE: Homeland
Si Wooldridge

(Reviewer)

posted this on

Thursday, 10th November 2011, 18:29
Any idea when C4 are going to screen?

---------

Si Wooldridge
Reviewer



http://synth.myreviewer.com

RE: Homeland
Quote:
Si Wooldridge says...
Any idea when C4 are going to screen?
The C4 website just says 2012. Nothing more specific has been announced, unfortunately.

It`s getting better each week...

SPOILER:
Brody`s look into the camera was awesome!


---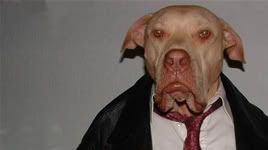 RE: Homeland
I`m slowly catching up with this, just seen episode 7, which is the one with the cabin.

SPOILER:
I`m amazed with 5 episodes still to go they completely changed tack on the subject, unless it`s some kind of a bluff and he really has been turned. Curious to see which way it goes now, whether it`ll be come a two person 24 style show or continue to concentrate on the relationships.


Editor
DVD REVIEWER
MYREVIEWER.COM

My Flickr Photostream