Page 5 of [VIDEO] Tokyo 2020 Olympics

RE: [VIDEO] Tokyo 2020 Olympics
Snaps

(Elite)

posted this on

Thursday, 12th August 2021, 20:28
Quote:
Robee J Shepherd says...
"That's not good, hope it's a mix up, we have such a good reputation for being clean. :/"
Two substances mentioned in the report one mimics testosterone and the other promotes healing in muscle and bone. Don't quote me on those but that's as close as I can remember.
Reporter said no comment from the athlete yet but initially he's got two to four weeks to lodge an appeal.


Snaps


---
My new Flash Fiction blog. All my own work
500ish
---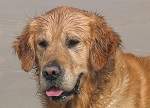 I am not young enough to know everything.

RE: [VIDEO] Tokyo 2020 Olympics
sj

(Elite)

posted this on

Thursday, 12th August 2021, 20:58
Quote:
alfie noakes says...
"I think a half decent club cyclist is expected to do 20mph. You literally test yourself by marking out a flat circuit of 20 miles and try to complete it in an hour."Oh yeah, completely.  I ain't no club cyclist and was just on my MB.  13mph, ain't the quickest but it's not a bad average to go about in.  Point was really that it made me think this is the speed these guys run at for 26 miles - and I don't think, in response to Rob's point, too many people can actually even run that fast for long at all..
But more to the point was the comparison between a club cyclist mate and the proper Olympic athlete.. and there really isn't one.



Ste

---
We will pay the price but we will not count the cost..


RE: [VIDEO] Tokyo 2020 Olympics
admars

(Elite)

posted this on

Monday, 16th August 2021, 16:36

RE: [VIDEO] Tokyo 2020 Olympics
RJS

(undefined)

posted this on

Tuesday, 14th September 2021, 17:03