Page 4 of Everton: 2019/20 season

RE: Everton: 2019/20 season
Si Wooldridge

(Reviewer)

posted this on

Tuesday, 17th December 2019, 08:01
Quote:
sj says...
"Sky pretty certain a deal pretty much done with Ancelotti."
As a statement, that would be pretty epic for us.

Let's see if Brands and Moshiri can pull it off...which hopefully puts paid to Bill Kenwright's influence in the boardroom...

---------

Si Wooldridge
Reviewer



http://synth.myreviewer.com

RE: Everton: 2019/20 season
Si Wooldridge

(Reviewer)

posted this on

Thursday, 19th December 2019, 20:11


Was in the Lower Gwladys Street last night by the corner flag and the atmosphere was electric at times.

First half was abysmal, second half much better - so assume Dunc gave them a right bollocking.  Not impressed with Iwobi at all, seems not to want to put in any challenges and wanders all over the pitch.

Excellent goals from both Tom Davies and Leighton Baines. 
 
Shame about the penalties but can't have it all.
 
Also learnt a new song last night: "Jamie Vardy...your girl is a grass...", repeat ad nausem...

---------

Si Wooldridge
Reviewer



http://synth.myreviewer.com

RE: Everton: 2019/20 season
Si Wooldridge

(Reviewer)

posted this on

Saturday, 21st December 2019, 11:56
It's done...

https://twitter.com/Everton/status/1208346383545229313

---------

Si Wooldridge
Reviewer



http://synth.myreviewer.com

RE: Everton: 2019/20 season
Si Wooldridge

(Reviewer)

posted this on

Wednesday, 1st January 2020, 22:45
So, been a productive Christmas/New Year.

Never expected to win against City today, but could have been far worse - especially as we still seem to be passing backwards all the time.

VAR continues to be a joke.  How on earth did they check to see if he was offside, decided he wasn't, then check for a penalty...only to give an offside?

---------

Si Wooldridge
Reviewer



http://synth.myreviewer.com

RE: Everton: 2019/20 season
Si Wooldridge

(Reviewer)

posted this on

Saturday, 4th January 2020, 00:35
Got the derby cup tie coming up today, but bigger news I think is the interview Usmanov gave to the FT stating he would be happy to invest in Everton...

---------

Si Wooldridge
Reviewer



http://synth.myreviewer.com

RE: Everton: 2019/20 season
Snaps

(Elite)

posted this on

Saturday, 4th January 2020, 01:46
Quote:
Si Wooldridge says...
"the interview Usmanov gave to the FT stating he would be happy to invest in Everton..."
Well colour me stunned.
Given he's already paid for Finch Lane.


Snaps


---
My new Flash Fiction blog. All my own work
500ish
---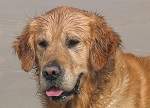 I am not young enough to know everything.

RE: Everton: 2019/20 season
sj

(Elite)

posted this on

Saturday, 4th January 2020, 09:21
Derby is tomorrow. Lots of first teamers injured so very interested to see who is selected for Liverpool. Still, Laporte is injured for City which explains why they are where they are.

Could be your chance though...

Ste

---
We will pay the price but we will not count the cost..


RE: Everton: 2019/20 season
Si Wooldridge

(Reviewer)

posted this on

Monday, 6th January 2020, 07:16
Men schooled by boys....again...

---------

Si Wooldridge
Reviewer



http://synth.myreviewer.com

RE: Everton: 2019/20 season
Si Wooldridge

(Reviewer)

posted this on

Wednesday, 8th January 2020, 20:14
Seems a senior player cull may be coming:

Duncan Ferguson gave some home truths to the Everton squad in the dressing room after Sunday's defeat. Some senior players argued that they had put effort into the 2nd half and denied that they threw in the towel. These players blamed the tactics

The defiant stance of some senior Everton players left Carlo Ancelotti and the rest of the coaching staff stunned. Carlo was shocked at just how bad some of the players' performances were against Liverpool

---------

Si Wooldridge
Reviewer



http://synth.myreviewer.com

RE: Everton: 2019/20 season
Si Wooldridge

(Reviewer)

posted this on

Sunday, 12th January 2020, 10:32
VAR having another major influence on our game, luckily we won this time...

---------

Si Wooldridge
Reviewer



http://synth.myreviewer.com