Page 1 of Vanished (RIP)

Vanished (RIP)
Snaps

(Elite)

posted this on

Monday, 5th June 2023, 08:01
Only just noticed that Barry Newman died on May 11th

Who cry the young'uns.
Vanishing Point, which you probably haven't seen if your anywhere below fortyish and not a film nerd, is well worth looking out.
As it says a cult classic in the Easy Rider, Two Lane Blacktop vein.

Petrocelli was also something I loved even though it was just two seasons. 

Snaps


---
My new Flash Fiction blog. All my own work
500ish
---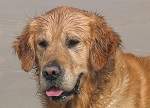 I am not young enough to know everything.

RE: Vanished (RIP)
mbilko

(Elite)

posted this on

Monday, 5th June 2023, 13:07
Petrocelli, bloody hell that's a blast from the past :)

RE: Vanished (RIP)
Brooky

(Elite)

posted this on

Tuesday, 13th June 2023, 00:20
Hi oh I met Barry Newman in personyou can't imagine where I met him , , I met
Him in hospital in New York years ago in
The recovery ward. I opened my eyes as
I turned my head and saw a nice lookin
Tan man looking at me and smiled, It was
my second surgery but my first time a man
In same recovery ward. I was totally surprised.
I said to myself oh I know that face but I
Was still coming out of it about 15 mins later
I knew who he was but I am too shy So I closed my eyes.Barry rest in peace.
This item was edited on Tuesday, 13th June 2023, 00:22