Page 1 of The energy crisis

The energy crisis
RJS

(undefined)

posted this on

Saturday, 1st October 2022, 06:50
I'm curious what people are doing, other than submitting your meter reading the day before prices go up, for the energy crisis?

I talk to some people who say they are not turning the heating on and wearing more jumpers in doors, but it's also more than heating isn't it.

How is your behaviour changing?


Editor
MYREVIEWER.COM

My Flickr Photostream

RE: The energy crisis
Pete-MK

(Elite Donator)

posted this on

Saturday, 1st October 2022, 08:31
The kids are nows getting used to not having any lights on at night. Other than that we don't really have to make any adjustments. Still paying stupid money regardless

============================
Writer`s Release

RE: The energy crisis
Snaps

(Elite)

posted this on

Saturday, 1st October 2022, 08:37
Apart from annoying everyone by turning switches off when I walk past 'Oi! I'm in here' a lot of gritting my teeth.

Only put the central heating on for a couple of one hour blasts so far, there's a 4.5 year old living here. Clothes still need drying and it's pi**ing down so the dryer gets used.

Should use a bit less as my son's off into the Royal Marines on the 10th, which creates worries more than fuel costs given the state of the world, but he has anti-freeze rather than blood anyway so his room's always freezing in winter.

One daughter off for a few weeks training with BA as cabin crew so she'll be gone for periods even when qualified as she's put down for long haul flights.

Which leaves the eldest and mother of my grandson who starts actually getting paid in January for the midwifery she's been doing as a final year student. She and her partner were looking at buying a house towards the middle of next year so **** knows what's going to happen about that.

Sorry, that's a bit more than worrying about energy but my brains spinning lately.

Snaps


---
My new Flash Fiction blog. All my own work
500ish
---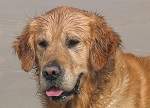 I am not young enough to know everything.

RE: The energy crisis
marksparks999

(Elite)

posted this on

Saturday, 1st October 2022, 09:27
Other than heating on only, when necessary, no changes here in respect of energy usage!

Solar panels & battery backup have in hindsight been a massive bonus, in that my electricity bills have fallen by 75% over last 18 months or so.  Interestingly with so many people looking to now install, there are long lead times of up to 6 months for installations, and the costs of a system like ours has risen by over £4000.

Now with the hike in prices the saving potentially increases, so long as we have some decent sun/daylight in the winter months.

Last two years have used the car 50% less, as managed to work a lot from home, and really got into my cycling, now back full time in from the base office, fuel prices that's a massive shock to the wallet! I now use the gym at work and shower there, and obviously I won't be needing the electricity/gas heating at home during the day.

What will really suffer is the small local businesses, I use to by fresh bread and meat from the local farm shop every weekend, the quality is so much nicer, but costs 50% more than from supermarket, and the two daughters and the boyfriends won't now be having a takeaway every Saturday night.

I foresee this may impact massively on the small independent businesses, more that than the giant multinationals who can absorb the additional costs.

I have actually written to my Utility supplier asking why when unit prices to purchase have gone up so much just below 30p for electricity, isn't it about time they looked at increasing the amounts we are paid for energy we export just over 3p a unit!
This item was edited on Saturday, 1st October 2022, 09:31

RE: The energy crisis
Snaps

(Elite)

posted this on

Tuesday, 4th October 2022, 07:50
A question for you lot on home heating.
I've got a Worcester 28 Greenstar combi boiler and a Google Nest 3rd gen thermostat.
Nobody has ever made it clear to me what to set the boiler thermostat on to get the best results from the Nest.
Frankly I find the nest a bit of a pain as if I leave it to it's own devices I'll find it switching the heat on even when it's warm enough to have the back door open. So I tend to use it just as a timed switching device which is probably not getting the best out of it.

Snaps


---
My new Flash Fiction blog. All my own work
500ish
---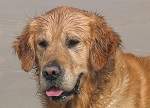 I am not young enough to know everything.