Page 1 of The Moors Murders

The Moors Murders
Snaps

(Elite)

posted this on

Friday, 30th September 2022, 13:08
I'm sure most of you have heard of Hindley and Brady and maybe know a little of the case but I remember the jaw dropping nature of it when it was going on so this has raised my eyebrows somewhat.
Quote:
A search for the body of one of the Moors Murderers' victims has begun after "potential human remains" were found on moorland, police have said.If it is him maybe it will give some kind of closure to those still grieving for him, his mother died some time ago but I think there's still a brother alive.

Snaps


---
My new Flash Fiction blog. All my own work
500ish
---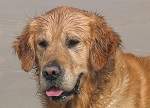 I am not young enough to know everything.

RE: The Moors Murders
RJS

(undefined)

posted this on

Friday, 30th September 2022, 19:36
Hope they do get some closure. Having no funeral must have been so hard.


Editor
MYREVIEWER.COM

My Flickr Photostream

RE: The Moors Murders
Brooky

(Elite)

posted this on

Monday, 10th October 2022, 11:33
Missed this story, was this an unsolved murder or murders? When did it occurred?, Here in America sadly some families when after a time
some families will have an close casket funerals,
Others would have an memorial services for closure.
This item was edited on Monday, 10th October 2022, 11:38

RE: The Moors Murders
RJS

(undefined)

posted this on

Monday, 10th October 2022, 16:36
Quote:
Brooky says...
"Missed this story, was this an unsolved murder or murders? When did it occurred?,"
No, not unsolved, but when they were convicted they refused to give the location of one of the bodies, despite admitting to killing him.

They are maybe the UK's most notorious serial killers.


Editor
MYREVIEWER.COM

My Flickr Photostream