Page 1 of Get Back

Get Back
Snaps

(Elite)

posted this on

Monday, 21st December 2020, 15:48
If only.

Peter Jackson on the Beatles film due out whenever.

Totes emosh here.
Snaps
---
My new Flash Fiction blog. All my own work
500ish
---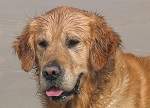 I am not young enough to know everything.
This item was edited on Monday, 21st December 2020, 15:49

RE: Get Back
Oooh interesting! I really enjoyed the last Beatles movie, I forget the name of that...


Editor
MYREVIEWER.COM

My Flickr Photostream

RE: Get Back
bandicoot

(Elite)

posted this on

Monday, 21st December 2020, 18:51
They must have paid someone a lot of money for all this unseen footage. Plus royalties for the upcoming film as well.

PS..If you like the golden oldies music from the 60's through to the 80's then watch Sky Arts channel this Christmas period and see many classic musical performances, like Meat Loaf, Pink Floyd and Queen, etc.

RE: Get Back
sj

(Elite)

posted this on

Monday, 21st December 2020, 19:45
Astounded by the video quality.
Looks like this could be something very special indeed.

Ste

---
We will pay the price but we will not count the cost..


RE: Get Back
Peter Jackson's 'The Beatles: Get Back' Six-Hour Doc Set For Three-Day Thanksgiving Debut On Disney+

Quote:
Director Peter Jackson's long-in-the-making Beatles documentary will debut in three two-hour episodes over three days – November 25, 26 and 27 – exclusively on Disney+.

---