Page 2 of Keir sacks Garth

RE: Keir sacks Garth
Snaps

(Elite)

posted this on

Friday, 26th June 2020, 16:25
With a deep sigh and a high degree of resignation I'll probably waste my vote
and go Lib Dem again.
Reason?
Electoral reform. I live in one of the safest Labour seats so my votes worth nothing in the present system.

Snaps


---
My new Flash Fiction blog. All my own work
500ish
---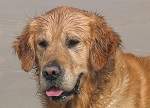 I am not young enough to know everything.
This item was edited on Friday, 26th June 2020, 16:26

RE: Keir sacks Garth
Si Wooldridge

(Reviewer)

posted this on

Friday, 26th June 2020, 16:26
Quote:
Viewtiful Mark says...
"Kudos to Starmer for starting the Labour repair job in fine style! The Tories will be upset as her bunch were seen as a boon to Conservative voting but for the sake of everyone's sanity she, along with Momentum, have to go."
As much as I loved the entertainment, I'd rather have a good opposition.  I'm still undecided re. Boris, but if the appointment of Starmer ensures he raises his game or we find find out his game is truly lacking, then all good in my book...

---------

Si Wooldridge
Reviewer



http://synth.myreviewer.com

RE: Keir sacks Garth
Thunderbolts and lightning.......very, very frightening!

And to think, she was running for leadership. The mind boggles.

There'll be much thrusting of fists into cardigan pockets over this, mark my words.
This item was edited on Friday, 26th June 2020, 17:23