Page 1 of Neil Innes has died

Neil Innes has died
alfie noakes

(Elite)

posted this on

Monday, 30th December 2019, 12:41

RE: Neil Innes has died
Snaps

(Elite)

posted this on

Monday, 30th December 2019, 22:07
A lot more influence than he was ever given credit for but I don't think he ever sought it.
The Bonzos were a definite feature in my yoof.
Always seemed one of the good guys whenever interviewed.

Snaps


---
My new Flash Fiction blog. All my own work
500ish
---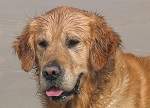 I am not young enough to know everything.

RE: Neil Innes has died
alfie noakes

(Elite)

posted this on

Tuesday, 31st December 2019, 14:16
Remember Rutland Weekend Television when I were a nipper, and anyone/thing connected with Monty Python I always latched on to.

Hearing only good things about him on the social medias and a lot of stuff I didn't realise he was involved with.