Page 1 of RIP Clive James: Australian broadcaster and author dies aged 80

RIP Clive James: Australian broadcaster and author dies aged 80
admars

(Elite)

posted this on

Wednesday, 27th November 2019, 16:37

RE: RIP Clive James: Australian broadcaster and author dies aged 80
Robee J Shepherd

(undefined)

posted this on

Wednesday, 27th November 2019, 22:16

RE: RIP Clive James: Australian broadcaster and author dies aged 80
Snaps

(Elite)

posted this on

Thursday, 28th November 2019, 02:40
Very much the Australian Alan Coren.
Which from my standpoint is the highest praise possible.

Freely admitted that his later years were a bonus and he should have been gone well before now. He seems to have made good use of that bonus.

This was written in 2014 so he saw another 5 autumns after this one.

Japanese MapleYour death, near now, is of an easy sort.
So slow a fading out brings no real pain.
Breath growing short
Is just uncomfortable. You feel the drain
Of energy, but thought and sight remain:

Enhanced, in fact. When did you ever see
So much sweet beauty as when fine rain falls
On that small tree
And saturates your brick back garden walls,
So many Amber Rooms and mirror halls?

Ever more lavish as the dusk descends
This glistening illuminates the air.
It never ends.
Whenever the rain comes it will be there,
Beyond my time, but now I take my share.

My daughter's choice, the maple tree is new.
Come autumn and its leaves will turn to flame.
What I must do
Is live to see that.That will end the game
For me, though life continues all the same:

Filling the double doors to bathe my eyes,
A final flood of colors will live on
As my mind dies,
Burned by my vision of a world that shone
So brightly at the last, and then was gone.

© Clive James, 2014



Snaps


---
My new Flash Fiction blog. All my own work
500ish
---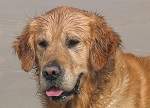 I am not young enough to know everything.

[VIDEO] RE: RIP Clive James: Australian broadcaster and author dies aged 80
Jitendar Canth

(Reviewer)

posted this on

Thursday, 28th November 2019, 13:13
Just reading this me hear his voice...

https://www.bbc.co.uk/news/entertainment-arts-50579357

Quote:
On The Lord of the Rings: "I still haven't forgiven CS Lewis for going on all those long walks with JRR Tolkien and failing to strangle him, thus to save us from hundreds of pages dripping with the wizardly wisdom of Gandalf and from the kind of movie in which Orlando Bloom defiantly flexes his delicate jaw at thousands of computer-generated orcs. In fact it would have been ever better if CS Lewis and JRR Tolkien could have strangled each other, so that we could also have been saved from the Chronicles of Narnia." BBC Radio 4: A Point of View
EDIT: 2 Legends


===========================
Jitendar Canth
Quote:
"I thought what I`d do was, I`d pretend I was one of those deaf-mutes."
Site Reviewer at DVD Reviewer & MyReviewer
Carving out a niche with a pneumatic drill at
Anime @ MyReviewer.com
This item was edited on Thursday, 28th November 2019, 13:56