Page 2 of Notre Dame is on fire

RE: Notre Dame is on fire
RJS

(undefined)

posted this on

Wednesday, 17th April 2019, 11:46
Please be careful people, remember when falsley accusing someone of something you need to watch out for libells, libells.


Editor
MYREVIEWER.COM

My Flickr Photostream

RE: Notre Dame is on fire
bandicoot

(Elite)

posted this on

Wednesday, 17th April 2019, 16:11
So I have to spell it out...the Hunch...back 



(oh, forget it)

Edit.... oh the bells the bells, I just got it DOH 

This item was edited on Wednesday, 17th April 2019, 16:33

RE: Notre Dame is on fire
Si Wooldridge

(Reviewer)

posted this on

Wednesday, 17th April 2019, 19:15
Quote:
bandicoot says...
"Quote:
Si says....Do they know who was responsible yet? I have a hunch."
Er...not me who said that...

---------

Si Wooldridge
Reviewer



http://synth.myreviewer.com

RE: Notre Dame is on fire
RJS

(undefined)

posted this on

Thursday, 18th April 2019, 07:47
Quote:
bandicoot says...
"Edit.... oh the bells the bells, I just got it DOH "
😂


Editor
MYREVIEWER.COM

My Flickr Photostream

RE: Notre Dame is on fire
Snaps

(Elite)

posted this on

Thursday, 18th April 2019, 08:04
Could've been an English scaffolder dropping a fag during a break.
Overheard immediately prior:
'Sanc you Arry...s***'

Snaps


---
My new Flash Fiction blog. All my own work
500ish
---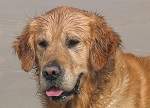 I am not young enough to know everything.

RE: Notre Dame is on fire
bandicoot

(Elite)

posted this on

Thursday, 18th April 2019, 17:17
They are now starting the investigation into what caused the fire, and speculation is an electrical fault of old equipment or that the renovation work caused the fire.

I know from past experience that when building a new build or renovating, a large amount of care has to be put in to prevent hazards that can cause fire, like uncompleted electrical works, tar boilers, waste material or flamable materials lying around, plantroom equipment not tested fully, and especially when fire alarm/ sprinkler systems not installed as yet. Even vandalism or stealing live electrical equipment, wiring, sockets, even plumbing etc when not guarded at night.

Was on one new hospital job many year ago, the whole canteen roof went up in flames, and each of us was hauled in to be questioned, and I was asked what electrics was in there, and said it was only first fit, ie, conduits, back boxes in walls, electrical tray, etc, but nothing live as yet, and it did not take long to find out it was a tar boiler that caught fire. the canteen had to be totally re-built.

RE: Notre Dame is on fire
RJS

(undefined)

posted this on

Sunday, 11th September 2022, 22:10
I remembered about this and checked the wiki page to see how the restoration was going, and discovered this info on the starting of the fire:

Quote:
According to later studies, the fire broke out in the attic of the cathedral at 18:18. The smoke detectors immediately signaled the fire to a cathedral employee, who did not summon the fire brigade but instead sent a cathedral guard to investigate. Instead of going to the correct attic, the guard was sent to the wrong location, to the attic of the adjoining sacristy, and reported there was no fire. The guard telephoned his supervisor, who did not immediately answer. About fifteen minutes later the error was discovered, whereupon the guard's supervisor told him to go to the correct location. The fire brigade was still not notified. By the time the guard had climbed the three hundred steps to the cathedral attic the fire was well advanced.[78] The alarm system was not designed to automatically notify the fire brigade, which was finally summoned at 18:51 after the guard had returned from the attic and reported a now-raging fire, and more than half an hour after the fire alarm had begun sounding.[79] Firefighters arrived in less than ten minutes.[80]
Still no definitive cause of the original fire, but oh my gosh what a catalogue of errors.


Editor
MYREVIEWER.COM

My Flickr Photostream