Page 1 of Not Floppotron

Not Floppotron
Snaps

(Elite)

posted this on

Wednesday, 6th February 2019, 15:25
...but in a similar vein.

Raised a 2 minute smile from me anyway.

Snaps


---
My new Flash Fiction blog. All my own work
500ish
---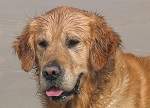 I am not young enough to know everything.
This item was edited on Wednesday, 6th February 2019, 15:26

RE: Not Floppotron
admars

(Elite)

posted this on

Wednesday, 6th February 2019, 21:08
bonkers :)

so you don't have to go anywhere to watch...



The shopping mall near me, they put a grand piano outside M&S, sponsored by Yamaha, you see ppl have a go, play chopsticks or somehting, but a few times you can't help but be amazed.
One time we watched this old guy walked up to it, put his shopping bags down, and started to play, I'm guessing he had played a lot in his years, 'cos he was brilliant, it was sad to see him look so annoyed when he hit a bum note, probably wouldn't have noticed if it wasn't for the expression on his face :(
some of the comments  from the clip, are funny, this one made me laugh and reminded me of the above:
Quote:
I bet some Asian kid is laughing at us because he can play this reverse blindfolded with his feet
Because the other ppl that are worth watching are the Asian students who have a go.
https://admars32.wordpress.com/


https://mobro.co/admars?mc=1