Page 43 of Brexit

RE: [VIDEO] Brexit
Quote:
Jitendar Canth says...
"Bit of current affairs..."
Was that the Tories being pro EU and Labour being anti-EU? I couldn't watch much of it. That wouldn't surprise me, Corbyn is that generation of politician.


Editor
MYREVIEWER.COM

My Flickr Photostream

[VIDEO] RE:Brexit
bandicoot

(Elite)

posted this on

Saturday, 2nd February 2019, 13:40
This item was edited on Saturday, 2nd February 2019, 14:12

RE: [VIDEO] Brexit
alfie noakes

(Elite)

posted this on

Saturday, 2nd February 2019, 14:48
Using a clip of Nigel Farridge scraped up from Russia Today as some sort of "gotcha" on the EU is some pretty laughable stuff.

RE: [VIDEO] Brexit
Snaps

(Elite)

posted this on

Saturday, 2nd February 2019, 15:43
'Fanatics who are not prepared to be reasonable'

The well known Pot/Kettle interface.

Snaps


---
My new Flash Fiction blog. All my own work
500ish
---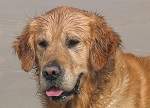 I am not young enough to know everything.
This item was edited on Saturday, 2nd February 2019, 15:43

RE: [VIDEO] Brexit
Si Wooldridge

(Reviewer)

posted this on

Wednesday, 6th February 2019, 18:30


---------

Si Wooldridge
Reviewer



http://synth.myreviewer.com

[VIDEO] RE:Brexit