Page 81 of The Trump Presidency

RE: [VIDEO] The Trump Presidency
Si Wooldridge

(Reviewer)

posted this on

Saturday, 16th November 2019, 19:13
Quote:
Pete-MK says...
"There is a very distinct difference between Trump's attempted bribery & extortion and Bidens's political discourse"
There may well be but I still object to it.

---------

Si Wooldridge
Reviewer



http://synth.myreviewer.com

RE: [VIDEO] The Trump Presidency
Pete-MK

(Elite Donator)

posted this on

Saturday, 16th November 2019, 20:42
Fair enough, but the difference is between an internationally supported effort to eject a corrupt official, and a criminal act to extort information on a political rival. There's really no comparison, and to equate them as equal is to lessen the worse of the two.

============================
Writer`s Release
This item was edited on Sunday, 17th November 2019, 03:05

RE: [VIDEO] The Trump Presidency
Si Wooldridge

(Reviewer)

posted this on

Sunday, 17th November 2019, 11:33
OK, so you think they're different - so how about looking at it this way:

1.  Biden threatened to withhold state aid in order to remove a corrupt official in a foreign government.

2.  Trump threatened to withhold state aid in order to remove a corrupt official in his own government.

So, if you look at it this way, which is worse now?

I'm not stating, for the record, this is what I believe as not really taking much notice of this as I really couldn't give a flying f*** one way or the other...

---------

Si Wooldridge
Reviewer



http://synth.myreviewer.com

RE: [VIDEO] The Trump Presidency
Pete-MK

(Elite Donator)

posted this on

Sunday, 17th November 2019, 13:31
Quote:
Si Wooldridge says...
"1. Biden threatened to withhold state aid in order to remove a corrupt official in a foreign government.

2. Trump threatened to withhold state aid in order to remove a corrupt official in his own government.

Again, it's a false equivalence. Biden was acting on behalf of the U.S. government, and had the support of several international countries in his actions, and was one of many countries threatening to withdraw aid.

Trump attempted to bribe & extort a foreign power in an attempt to gain non-existent 'dirt' on a potential political rival purely for personal political gain. I expand & repeat:Quote:
Biden assumed a lead role in U.S. diplomacy toward Ukraine after a popular revolution in early 2014 that led to pro-Russia President Viktor Yanukovych fleeing the country. Shokin became top prosecutor in 2015.

Many Western leaders and institutions, as well as Ukrainian anti-corruption activists, viewed Shokin as corrupt and ineffective for failing to prosecute anybody of significance, and for protecting members of the ruling class.

A frustrated Biden in December 2015 threatened to withhold $1 billion unless Shokin was fired, in hopes that a new prosecutor would do more to enforce the law. According to Biden, it worked.

At a Jan. 23, 2018, event sponsored by the Council on Foreign Relations, Biden recounted his threat to then-Ukrainian President Petro Poroshenko and from then-Prime Minister Arseniy Yatsenyuk.

"I looked at them and said, 'I'm leaving in six hours," Biden recounted. "If the prosecutor is not fired, you're not getting the money.' Well, son of a b----. He got fired. And they put in place someone who was solid at the time."

The big point: On top of the international support for what he did, Biden was representing the views of the U.S. government and its foreign policy analysts.
If it isn't what you believe, then why repeat it at all? You often say you've never defended Trump, but I have to say you're getting gosh-darned close to it now.

============================
Writer`s Release

RE: [VIDEO] The Trump Presidency
Snaps

(Elite)

posted this on

Sunday, 17th November 2019, 14:17
and for someone who ...

Quote:
Si Wooldridge says...
"really couldn't give a flying f*** one way or the other..."
...there seems to be a fair bit of input on this thread.

On which I think we should all be at the very least interested because even though we may have ended up with Johnson without Trump being President he certainly wouldn't have felt as free or enabled to be the a***hole he has been publicly.


---
My new Flash Fiction blog. All my own work
500ish
---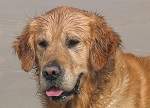 I am not young enough to know everything.

RE: [VIDEO] The Trump Presidency
sj

(Elite)

posted this on

Sunday, 17th November 2019, 15:38
Sooooooooooooooooo far beyond playing devil's advocate.



Ste

---
We will pay the price but we will not count the cost..


RE: [VIDEO] The Trump Presidency
Si Wooldridge

(Reviewer)

posted this on

Sunday, 17th November 2019, 16:03
Quote:
Snaps says...
"...there seems to be a fair bit of input on this thread."
As I've said previously, I'm just really p***ed off with how so many people have lost their f***ing minds over that pillock.

He's an arse, but so what?

They reckoned a couple of years ago the world would end, but guess what?  It's still turning...

---------

Si Wooldridge
Reviewer



http://synth.myreviewer.com

RE: [VIDEO] The Trump Presidency
Jitendar Canth

(Reviewer)

posted this on

Sunday, 17th November 2019, 17:34
I don't know about the Biden situation. Countries meddle in each others affairs all the time, and for me the line, hazy though it is, lies between national gain and personal gain.

What I do know is that you should never let a a former vice president run for president. Vice presidents are either the enemies that presidents want to keep close, or they are idiots who are there to make the president look smart. That lesson ought to have been learnt when George Bush succeeded Ronald Reagan to the White House. His vice president was Dan "potatoe" Quayle".

The Democrats also haven't learnt anything from the Hillary situation. The last thing they want is an establishment figure running for president. Get the right candidate and they can walk into the White House without spending a dime on campaigning. It's like here. The polls would look a lot different if Labour didn't have Corbyn as leader. The Tories are so ****ed up that the only reason that they are still alive is because of the quality of the opposition.

===========================
Jitendar Canth

Quote:
"I thought what I`d do was, I`d pretend I was one of those deaf-mutes."

Site Reviewer at DVD Reviewer & MyReviewer

Carving out a niche with a pneumatic drill at Anime @ MyReviewer.com

RE: [VIDEO] The Trump Presidency
Quote:
Si Wooldridge says...
"As I've said previously, I'm just really p***ed off with how so many people have lost their f***ing minds over that pillock."
I'm not sure there is much difference between you and the people you are angry at, other than the people each are angry at. They could choose to not lose their mind over him, and you could choose not to lose your mind over them? :)


Editor
MYREVIEWER.COM

My Flickr Photostream

RE: [VIDEO] The Trump Presidency
Si Wooldridge

(Reviewer)

posted this on

Sunday, 17th November 2019, 20:59
Quote:
Robee J Shepherd says...
"I'm not sure there is much difference between you and the people you are angry at, other than the people each are angry at. They could choose to not lose their mind over him, and you could choose not to lose your mind over them? :)"
There's a big difference.

I'm not losing my mind over them in the same way they are over Trump, I'm still not sure why we have 81 pages dedicated to him.

I shall try to be a bit more zen about the whole thing...

---------

Si Wooldridge
Reviewer



http://synth.myreviewer.com