Page 1 of [VIDEO] Bike vs Electric Fence

[VIDEO] Bike vs Electric Fence
Rob Shepherd

(Super Admin)

posted this on

Wednesday, 11th January 2017, 17:26

RE: [VIDEO] Bike vs Electric Fence
Snaps

(Elite)

posted this on

Thursday, 12th January 2017, 02:35
Over 1.5 million views.
Does that include a very p*ssed off farmer?

Snaps


---
My new Flash Fiction blog. All my own work
500ish
---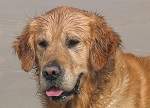 I am not young enough to know everything.

RE: [VIDEO] Bike vs Electric Fence
bandicoot

(Elite)

posted this on

Thursday, 12th January 2017, 04:24
You don't half get a belt off those electric cow fences.

Been caught out with it myself climbing over these fences at the back walks behind my house.

I got zapped while straddling the fence and got it where it really hurts. Wife was howling with laughter, whereas I was just howling.

Will not be doing that again.