Page 1 of Star Talk

Star Talk
Snaps

(Elite)

posted this on

Thursday, 13th August 2015, 13:51
Those of us who are Neil de Grasse Tyson fans may already be aware of the Star Talk podcasts.
For anyone else, even if you don't like them or him give the latest episode a try, includes an interview with Arianna Huffington and is about the digital revolution in general as it relates to social media and journalism.

Snaps

---
My new Flash Fiction blog. All my own work
500ish
---

I used to be with it, but then they changed what `it` was.
Now, what I`m with isn`t it, and what`s `it` seems weird and scary

RE: Star Talk
Snaps

(Elite)

posted this on

Friday, 14th September 2018, 02:29
Don't try and get one over on De Grasse Tyson

He'll nail ya

Snaps


---
My new Flash Fiction blog. All my own work
500ish
---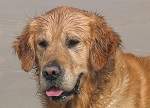 I am not young enough to know everything.
This item was edited on Friday, 14th September 2018, 02:30