Page 1 of [VIDEO] Guardians of the Galaxy Volume 3

[VIDEO] Guardians of the Galaxy Volume 3
mbilko

(Elite)

posted this on

Thursday, 1st December 2022, 23:00

RE: [VIDEO] Guardians of the Galaxy Volume 3
Snaps

(Elite)

posted this on

Thursday, 1st December 2022, 23:35
Yeh.
That seems off the wall enough. 🙂

Snaps


---
My new Flash Fiction blog. All my own work
500ish
---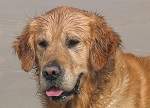 I am not young enough to know everything.

RE: [VIDEO] Guardians of the Galaxy Volume 3
sj

(Elite)

posted this on

Friday, 2nd December 2022, 08:01
Looks great, interesting to see Gamora back too.
Love the Guardians films.

Ste

---
We will pay the price but we will not count the cost..


RE: [VIDEO] Guardians of the Galaxy Volume 3
Pete-MK

(Elite Donator)

posted this on

Friday, 2nd December 2022, 09:29
Looks like they filmed the holiday special at the same time. Big Dave's looking a but flabby around the neck in this as well. Happens to the best of us

============================
Writer`s Release