Page 1 of [VIDEO] Boss Level

[VIDEO] Boss Level
mbilko

(Elite)

posted this on

Saturday, 27th March 2021, 10:19
What a hoot, switch of brain and enjoy the carnage, that was certainly me :)



RE: [VIDEO] Boss Level
Si Wooldridge

(Reviewer)

posted this on

Saturday, 27th March 2021, 20:35
That reminds me of Edge of Tomorrow, but funnier...

---------

Si Wooldridge
Reviewer



http://synth.myreviewer.com

RE: [VIDEO] Boss Level
Pete-MK

(Elite Donator)

posted this on

Sunday, 28th March 2021, 01:48
ooooooh... that looks awful

Quote:
Si Wooldridge says...
"That reminds me of Edge of Tomorrow, but funnier..."
Plus Groundhog day & Happy Death Day 1 & 2. I like Frank, but employing Mel Gibson & forgiving his misdeeds just to get his name on the credits isn't going to get bums on seats, not that anything is these days, but...... I'll probably watch it anyway, even if the video resolution did make it look indescribably cheap.

============================
Writer`s Release

RE: [VIDEO] Boss Level
Si Wooldridge

(Reviewer)

posted this on

Sunday, 28th March 2021, 16:46
Quote:
Pete-MK says...
"Plus Groundhog day & Happy Death Day 1 & 2."
Not seen either of those (or three as the second appears to have a sequel) - did Bill Murray die constantly in GHD?

What's the issue with Mel Gibson?  I'm obviously not in that echo chamber?

---------

Si Wooldridge
Reviewer



http://synth.myreviewer.com

RE: [VIDEO] Boss Level
Quote:
Si Wooldridge says...
"What's the issue with Mel Gibson? I'm obviously not in that echo chamber?"
Wow, you missed out. ;) I thought you'd have known he was cancelled because of all the woke snowflakes that now control the world... 10 years ago.

TL;DR had a habit of getting drunk and then being loudly racist/antisemetic and homophobic.


Editor
MYREVIEWER.COM

My Flickr Photostream

RE: [VIDEO] Boss Level
Si Wooldridge

(Reviewer)

posted this on

Sunday, 28th March 2021, 17:51
Quote:
Robee J Shepherd says...
"Wow, you missed out. ;) I thought you'd have known he was cancelled because of all the woke snowflakes that now control the world... 10 years ago."
Oh, I remember that...vaguely.

I thought there was something new, after all he appeared in Expendables 3 and directed Hacksaw Ridge after that s*** show...

---------

Si Wooldridge
Reviewer



http://synth.myreviewer.com

RE: [VIDEO] Boss Level
Nothing new, that I know of anyway, just since then he's been trying to get uncancelled and not quite succeeding because apparently you lose your box office appeal after abusing a significant part of your audience. Who knew!


Editor
MYREVIEWER.COM

My Flickr Photostream

RE: [VIDEO] Boss Level
Snaps

(Elite)

posted this on

Sunday, 28th March 2021, 19:11
Quote:
Robee J Shepherd says...
"apparently you lose your box office appeal after abusing a significant part of your audience. Who knew!"
Have to admit he's never abused any minority I'm part of but my initial reaction to him being the face on that clip was 
'Mel Gibson! Hhhmmm, not sure'


Snaps


---
My new Flash Fiction blog. All my own work
500ish
---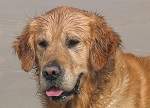 I am not young enough to know everything.

RE: [VIDEO] Boss Level
I watched this back in November. It's okay, nothing special. I was expecting them to make more of the video game angle given the title.

Gibson's only in about four or five scenes, but that's still a lot more than Michelle "why am I even in this movie" Yeoh.


---

RE: [VIDEO] Boss Level
Pete-MK

(Elite Donator)

posted this on

Monday, 29th March 2021, 10:51
Quote:
Si Wooldridge says...
"Not seen either of those (or three as the second appears to have a sequel) - did Bill Murray die constantly in GHD?"
Sometimes, but not always. Sometimes he just wakes up and it's the same day, other times he throws himself off a clock tower or shares a bath with a toaster.


============================
Writer`s Release