Page 1 of Guns Akimbo

Guns Akimbo

RE: Guns Akimbo
Pete-MK

(Elite Donator)

posted this on

Sunday, 19th January 2020, 12:04
I kept meaning to post this this weekend but other things kept distracting me. Hints of hardcore Henry without the first-person viewpoint. Radcliffe's picking his parts well, and he's worked hard to get the hell away from Potter. Looking forward to this

============================
Writer`s Release

RE: Guns Akimbo
Snaps

(Elite)

posted this on

Sunday, 19th January 2020, 13:18
Well???
It's different. 
Or is it.
Anyone else getting echoes of Running Man?

Snaps


---
My new Flash Fiction blog. All my own work
500ish
---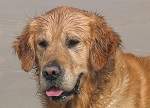 I am not young enough to know everything.

RE: Guns Akimbo
Pete-MK

(Elite Donator)

posted this on

Saturday, 29th February 2020, 02:15
Well, it's garbage. Fun in places, but if Dan wasn't in it, no-one would have any reason to watch it, ever. The first 15 minutes are a mess, the cinematography is staright out of avant-garde film school, the plot is so linear a slide rule would be jealous, and any attempt at character development is rendered moot by the overall story and the last 30 seconds, which was obviously shoe-horned in to give the film some semblence of a cohesive ending.

Watch once, enjoy it for what it is, but you'll never want to watch it again. In a way it's gratifying that Dan's obviously so minted, but still eager to work, that he'll take any niche oddity that comes his way

============================
Writer`s Release

RE: Guns Akimbo
bandicoot

(Elite)

posted this on

Saturday, 29th February 2020, 12:55
I always feel sorry for actors who hate being typecast, not that Daniel had a choice being a child actor and making one of the biggest grossing movies of all time with the Harry Potter series.

He has went well out his way to get out of the Potter image, and has had success in some movies like 'the Woman in Black'.

After Pete-mk's remarks, I think i will just wait till this movie is on the telly to see it.