Page 1 of [VIDEO] The Current War

[VIDEO] The Current War

RE: [VIDEO] The Current War
bandicoot

(Elite)

posted this on

Sunday, 30th June 2019, 08:32
Ah, the battle of AC verses DC, I wonder when this was going to be made into a shocking film, I know at least three people who would want to see it 



SPOILER ALERT.....Unfortunately DC never stood a chance due to big energy losses of high resistance over the line, limiting distance. So we have AC today and the grid system sending power everywhere.

I am looking forward to the exciting sequel......"The Night Pumped Storage Dam" 


RE: [VIDEO] The Current War
Snaps

(Elite)

posted this on

Sunday, 30th June 2019, 08:38
Quote:
Robee J Shepherd says...
"Quite an electric trailer!"
OHMy the amount of puns available on this subject.
The reviews are likely to be full of them.


Snaps


---
My new Flash Fiction blog. All my own work
500ish
---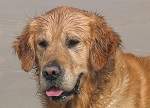 I am not young enough to know everything.

RE: [VIDEO] The Current War
bandicoot

(Elite)

posted this on

Sunday, 30th June 2019, 10:50

RE: [VIDEO] The Current War
Quote:
bandicoot says...
"I could not resist(ance) saying that"
Oh my at your impedance. ;)


Editor
MYREVIEWER.COM

My Flickr Photostream

RE: [VIDEO] The Current War
bandicoot

(Elite)

posted this on

Wednesday, 3rd July 2019, 13:46