Review of Miss Potter
Introduction
I`ve always loved biopics - especially the old Hollywood biopics which used to take liberties with the facts in order to make an entertaining movie. In recent times, biopics have tended to be more warts-and-all, but Miss Potter delivers a truly enchanting story without burrowing in cupboards for skeletons and by exhibiting a charmingly whimsical turn which keeps things bubbling along nicely even when events turn bittersweet.
Bittersweet - there`s a term I normally absolutely hate. It usually means that you`ll be caught up in a happy or funny story that will suddenly turn dark and leave you feeling depressed rather than uplifted. Bittersweet must be the favourite word of Kleenex shareholders. In the case of this movie, it`s completely apt however as the story never delves into the depths as tragedy strikes, coming out the other side to a satisfactorily happy ending.
This fictionalised story of Beatrix Potter presents the author as a very modern (i.e. 21st Century-thinking) young woman trapped in the social strictures of the late 19th Century. Her early life is presented in flashback as she approaches publishers Frederick Warne & Co to publish a small book she has written and illustrated called The Tale Of Peter Rabbit. While Harold, one of the Warne brothers, is unreceptive the second brother Fruing sees the book as the opportunity to get their younger brother Norman out of their hair by giving him a publishing project to manage.
Norman Warne is inexperienced, but full of enthusiasm and he soon charms Beatrix with his plans for the little "bunny book" his brothers have palmed him off with. He introduces her to his mother (wonderful Phyllida Law) and his sister Millie (Emily Watson), and a romance blossoms - tempered by the constant presence of Beatrix`s chaperone Wiggins (Matyelok Gibbs).
Unfortunately, Beatrix`s social-climbing mother does not approve of the relationship and insists on a cooling-off period with Beatrix accompanying her and father to the Lake District for the summer while Norman remains in London.
The movie has a whimsical side - director Chris Noonan was responsible for the magnificent Babe (1995), after all - frequently Beatrix`s illustrations come to life (only for her and possibly for one other special person). This is beautifully achieved with animation that in places Disney should be jealous of.
Renee Zellweger exercises her English accent to great effect as usual, making her natural Texan twang in the making-of featurette quite a surprise as it is too easy to forget she comes from the Lone Star state. She received a Golden Globe nomination for Best Actress for the role and a Saturn award nomination from the Sci-Fi, Fantasy and Horror Academy.
Ewan McGregor exudes easy charm as awkward Norman Warne, and stout support is offered by the ever-watchable Bill Paterson as Beatrix`s father and Barbara Flynn as her social-climbing mother. Monarch of the Glen`s Lloyd Owen perks up the back end of the movie as solicitor William Heelis, childhood friend turned shoulder to lean on when things turn bad.
While an illustration that true love seldom runs smooth, the movie is a genuinely uplifting story about a woman`s success in a world and a time when women were expected to marry well and shut up. Beatrix Potter`s legacy is not only the most enduring and beloved series of children`s stories, but the preservation of 4000 acres of Lake District that would have undoubtedly been destroyed by overdevelopment.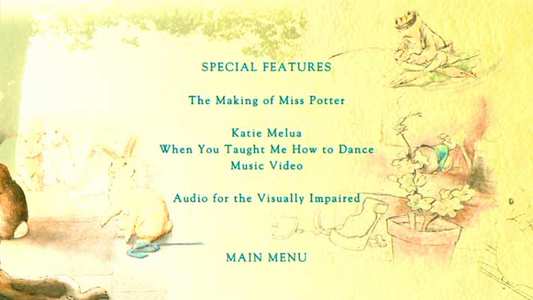 Video
Presented in the original theatrical aspect ratio in anamorphic 2.35:1 widescreen, the movie looks perfect - Andrew Dunn`s cinematography is absolutely beautiful and the movie plays out without any film or digital artefacts.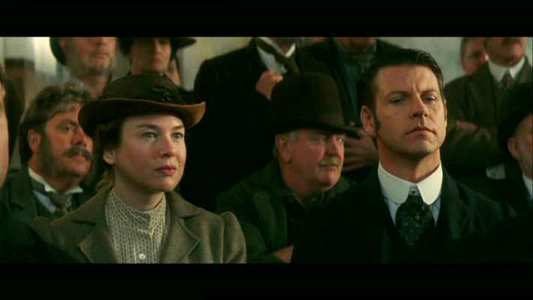 Audio
Dolby Digital 5.1 presents the soundtrack of this movie beautifully. Note should be made of the lyrical score by Nigel Westlake and the end title song "When You Taught Me How To Dance" by Katie Melua which is simply haunting.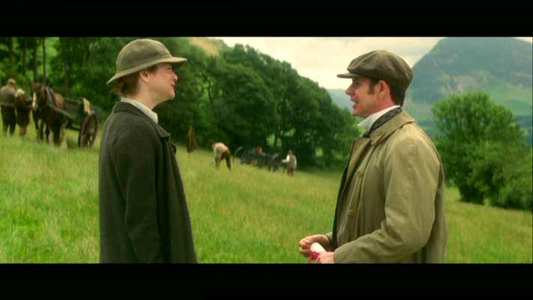 Features
There is a 30 minute "Making-of" featurette, which is the usual kind of puff-piece PR you get with a movie these days, but it`s fascinating in itself as it underlines that while liberties were taken with certain facts, much of the story did actually happen - unlike the recent Anne Hathaway vehicle "Becoming Jane" which is a total fabrication.
There is an audio description track on the movie for the partially sighted, and subtitles for the hard of hearing (although the featurette is not subtitled). There is also a trailer and the music video for Katie Melua`s "When You Taught Me How To Dance".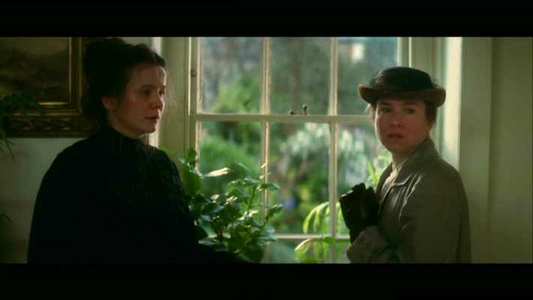 Conclusion
Quite enchanting. Smaller members of the audience may find the issues a little out of their depth and moments get rather sad, but a charming tale about a fascinating woman. The eye for period detail is exquisite, and the Lake District photography quite breathtaking. If you`re looking for a feel-good movie, this is it.