Review of Game, The (Special Edition)
Introduction
The Game was David Fincher`s next project after his critically-acclaimed (and popular) Se7en. It stars Michael Douglas and Sean Penn, and it`s all about a game. You might just have guessed that from the title.....
A wealthy businessman is lacking some excitement in his life, and his brother thinks he has just the thing. A life-changing game run by a company called Consumer Recreation Services. He is accepted for the game, and it starts to unfold into his life....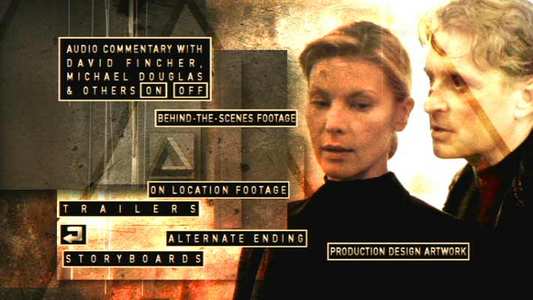 Video
An anamorphic 2.35:1 transfer awaits us on this disc, and it`s pretty good. I can`t compare it with the original version of the DVD (released way back when Polygram still existed as an entity), but I would guess that it`s as good as that release, if not better. It`s a very dark film, and the transfer copes with this well enough. This is not a film for happy, bright colours, it`s one for 2 hours of darkness and murkiness.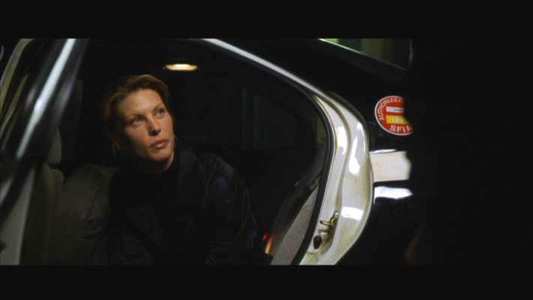 Audio
A DD5.1 soundtrack is presented, and again I`m guessing that this is the same as the original DVD. It`s another pretty good effort, with some good atmospherics from time to time.
The score also deserves a brief mention as it does sterling work in attempting to back up the visuals.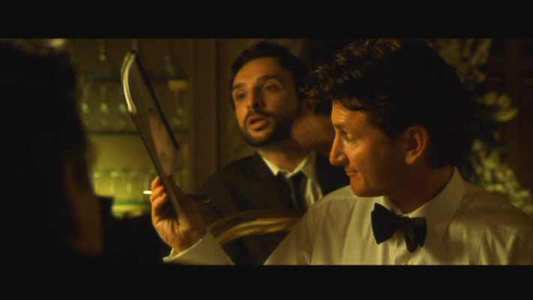 Features
Right, here`s where the differences do show. The original DVD was barren in the extras department. This time round we get some thrown in, but you still might not be 100% happy.
First we have a commentary on the film featuring David Fincher, Michael Douglas, John Brancato and Michael Ferris (writers), Harris Savides (Director of Photography), as well as the production designer and special effects supervisor. But sadly this is one of those cut-n-paste commentaries where they have all been recorded separately and then shoehorned into one commentary track. This leads to some moments of interest but an overall disjointed feel as there`s no real discussion going on.
There`s about 25 minutes of behind the scenes footage with each segment centered round various events in the film. You can watch these with an optional commentary from Fincher, which is quite interesting. Another 10 minutes of location footage (again with optional commentary from Fincher) is also available, again broken into smaller segments.
We get the usual trailers, but with the added interest of another optional commentary from Fincher - an excellent idea that we should see more of. Artwork and storyboards from the film are also available.
And finally there`s an alternate ending. Which is still frustrating.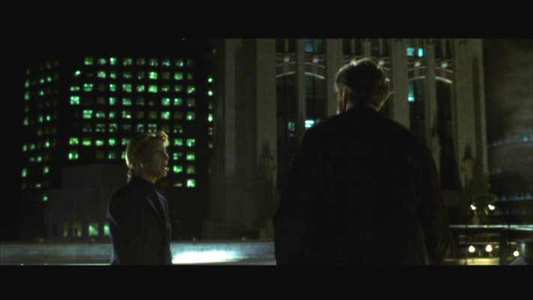 Conclusion
Is it real or is it a game? Is there a game within the game? Or is the game a scam?
Well, you`ll have to watch to find out. It`s another of those films that`s hard to talk about without spoiling it. So what I will say is that what you can see is an excellent performance from Michael Douglas. Even if you are not normally a fan of his work, you have to admire him here. A lot happens to his character in 2 hours.
But the real problem is that in my mind it doesn`t hold up to repeat viewing. Once you`ve been through it once and found out what happens, you can`t watch it again without questioning just about everything that happens. We all know that to watch some films you have to take your brain outside and lock it in the garage for the duration. But watching this film again might require you to take your brain outside and bury it somewhere in the Sahara desert.
At the end of the day, a film worth watching once, and reasonably well presented on DVD. But be careful if you want to watch it again. Your brain might not forgive you.