Review of X Files, The: Season 7 Boxset
Introduction
So here we are in season 7 of The X-Files. The show really should have ended here, as the horse being flogged was approaching death and Chris Carter was distracted by other projects which didn`t make it. However, Fox wanted this dead horse to be flogged some more, so the show went downhill for another 2 seasons after this one. Here`s what we got back in 1999/2000.
The Sixth Extinction
We open with part 2 of a 3 part story, following from the season 6 cliffhanger. Scully goes to Africa to see the ship beached on the Ivory Coast. Skinner finds Kritschgau and they try to help Mulder. The mythology arc is well and truly tying itself in knots by this point.
The Sixth Extinction II: Amor Fati
Scully tries to find a way to help Mulder, whilst he has flashbacks. Can he pull through back into the real world?
Hungry
A monster of the week episode gets us away from that mythology, with a man who likes to eat brains. Mulder and Scully don`t appear much.
Millennium
A poorly executed crossover episode, as Chris Carter tries to bring the ailing Millenium into The X-Files with the help of Frank Black and his cronies.
Rush
A nice twist on the monster of the week, as teenagers develop superhuman speed.
The Goldberg Variation
Mulder and Scully meet the luckiest man alive who is the master of coincidence. Can he keep riding his luck, or will it run out?
Orison
A return to an old character as Donnie Pfaster from season 2`s excellent Irresistible puts in a second appearance. Is Donnie really the devil? Should Reverend Orison help him escape from prison?
The Amazing Maleeni
A magician turns his head all the way round but is found dead in his van. Mulder and Scully investigate.
Signs and Wonders
Another religion based episode, with snakes seeming to do the Lord`s work.
Sein und Zeit/Closure
Another sweeps double bill, with Mulder getting involved in the disappearance of a young girl. Mulder hopes to learn what happened to his sister (for about the millionth time!) The closing moments of this story are haunting (more on that in the audio section of the review).
X-COPS
A spoof on US TV show COPS, as our favourite agents get caught up with the camera crew filming for the show.
First Person Shooter
More cyberspace hokum from William Gibson and Tom Maddox, as our agents have to enter a virtual reality world to find a digital killer. At least we get to see The Lone Gunmen again!
Theef
A classic episode that recalls the early seasons as Mulder suspects witchcraft is causing harm to an award-winning doctor`s family.
En Ami
A total waste of an episode as Scully teams up with the Cigarette Smoking Man who has been impersonating her in order to gain access to information. This episode really annoys me as it`s an insult to the characters we`ve been watching for so many episodes.
Chimera
Watch out for evil ravens - they usually mean something bad will happen. Mulder goes largely solo in pursuit of a strange killer, but at least he enjoys a brief taste of a charmed life.
all things
A shamelessly self-centred episode written and directed by Gillian Anderson (and what`s with not using capital letters in its title?) We meet someone from Scully`s past as Mulder nips off to look for crop circles.
Brand X
The Cigarette-Smoking Man`s favourite brand Morley is under investigation after an employee who was about to testify against them dies in mysterious cirumstances.
Hollywood A.D.
Total self indulgence and back slapping now as a Hollywood producer follows our agents on a case to get ideas for a film. They then get to meet the stars of the film at the premiere. "Bring your wife to work day" must have been during the filming of this episode as Tea Leoni gets to make an appearance on the show (in an episode written and directed by her husband).
Fight Club
Another episode that recalls earlier seasons, as Mulder and Scully track down two women who cause chaos and destruction wherever they are. A nice reference to the pilot episode here too in Scully`s dialogue.
Je Souhaite
Someone has let the genie out of a rug, and those who ask for wishes should take care in what they ask for. Ambiguity is not welcomed by this particular genie.....
Requiem
The dead horse takes its final beating as what promises to be an interesting story (which starts out in the same location as the pilot episode), descends into ever decreasing mythology circles. It`s the end of The X Files as we know them.......
Fox only sent discs 2, 4 and 5 of this set for review (meanies aren`t they!)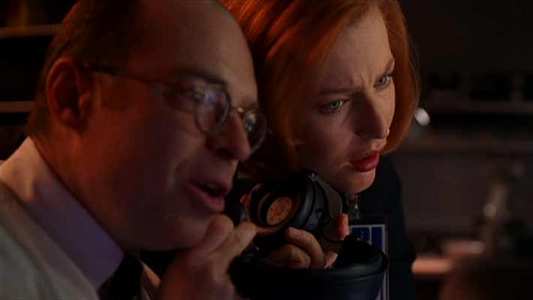 Video
From season 5 onwards, we graduated to widescreen, and a 1.78:1 anamorphic transfer is on offer here. The quality is excellent throughout, with no noticeable artefacts and no problems to be seen. Since the series left Vancouver it got sunnier so there are fewer dark scenes with torch beams cutting through them, but all the scenes still look good.
As you would expect for a science-fiction drama, there are plenty of special effects used throughout the season, ranging from simple make-up effects to full-on CGI sets. Almost all of the effects look good and add to the quality of the shows. Some of the effects used in certain episodes don`t quite come up to scratch, but it`s mostly all good, and a steady improvement can be seen through the seasons.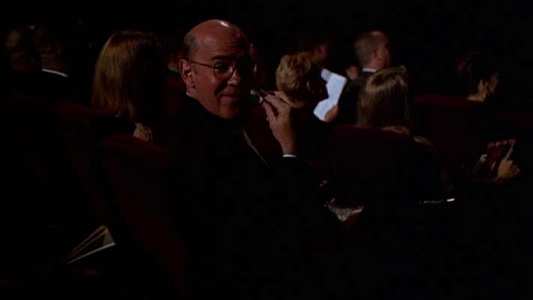 Audio
A DD2.0 surround soundtrack (the same as first broadcast) is on offer and does its job well. If played through a home cinema amp with surround mode on, you`ll find some work for rear speakers and some interesting audio effects.
Now we`ve reached the 7th season, Mark Snow`s scores aren`t so fresh and exciting, they have become rather jaded. He does stir things up during a few episodes (e.g. Hollywood AD). We also get some more trendy songs as Moby pops up a couple of times with The Sky Is Broken and My Weakness (which is used to devastating effect during Closure - it sends shivers down your spine). Every time I listen to that song I see the scenes from Closure in my head.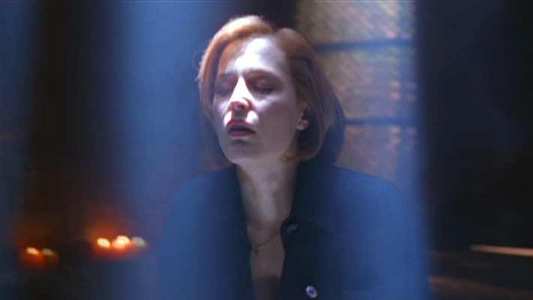 Features
I must admit to still being very disappointed by the extras. Ok, there are a couple of commentaries (including one by Gillian Anderson on her self-indulgent "all things" episode), but still not enough. Actually, listening to that commentary has made me forgive her for that episode, as she talks eloquently about what she wanted to achieve, the bits of the story that were missing etc.
Still only a handful of deleted scenes (surely there were more than a few minutes of them given that over 1000 minutes of the show are presented on the disc), and where are the "blooper reels" that have gained the status of the holy grail now the show is over?
All of these extras can be accessed on the relevant individual discs, and there are more on the final disc, including documentaries and featurettes about the season, plus trailers for each show. If they`re anything like the previous sets, they become tedious after a while.
You also get some "international clips" which are just short dubbed scenes from various episodes. These are interesting but not of lasting value. I was unable to check the DVD ROM game, since it wasn`t on my review discs.
It`s a reasonable package of extras, but there could have been so much more, and it still doesn`t really offer enough over and above the VHS version for me.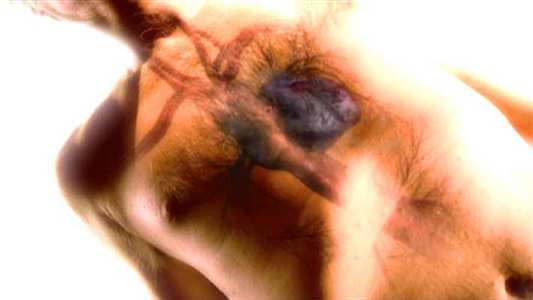 Conclusion
A tricky decision here. In its own right this is still a great set, with great picture and sound and a nice selection of extras. But quite a few fans might already own the VHS box set of the season. And if you do I can`t really recommend that you shell out another 70 or 80 pounds for the DVD edition. Yes the picture and sound are better (and you get a widescreen picture). Yes there are more extras. But I don`t feel that there are enough to justify more expenditure if you`ve already got the VHS.
If you didn`t splash out on the VHS set though, then this is definitely for you. A chance to enjoy some of the last good episodes of the show in fantastic DVD quality.
But if you`re looking for an introduction to the show, go for one of the earlier seasons.....