Review of Q & A
Introduction
Nick Nolte plays a tough cop working a difficult job in a neighbourhood filled with violence. He`s no Snow White though and we learn that he`s on the take, is no stranger to roughing up whoever needs it, and is a `shoot first ask questions if you feel like it` police officer. He`ll squeeze whomever to get whatever and shoots a small-time hood in cold blood. He covers up and is investigated by rookie Assistant District Attorney, Timothy Hutton. The investigation should be a open and shut case but instead opens a can of worms leading all the way to the top.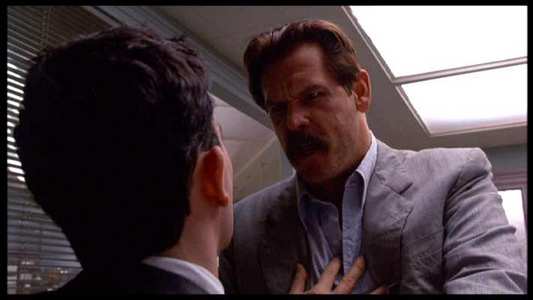 Video
Q&A is presented with a 1.85:1 anamorphic transfer that looks very good. Colours and detail look well defined with no sign of compression. There`s the odd speck of film dirt, but it`s minor and doesn`t affect viewing.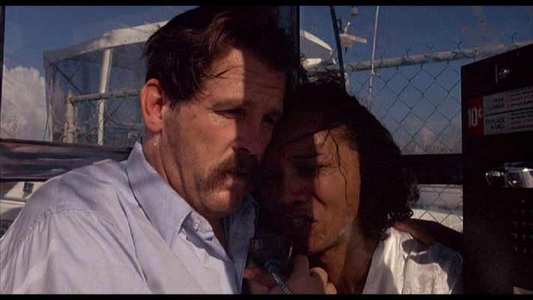 Audio
The Dolby Digital 2.0 soundtrack does a fine job. There`s nothing demanding in the film that would warrant any 5.1 treatment so it works.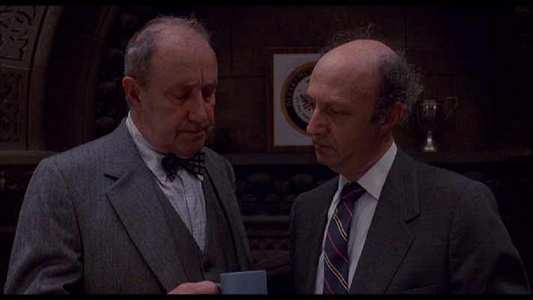 Features
Easy to navigate, static menus with just language and scene selection available. There is a trailer for those of you that are interested, but this only plays after the feature. Or you can select Title 4. Nothing special.
Subtitles: English, Danish, Finnish, Norwegian and Swedish.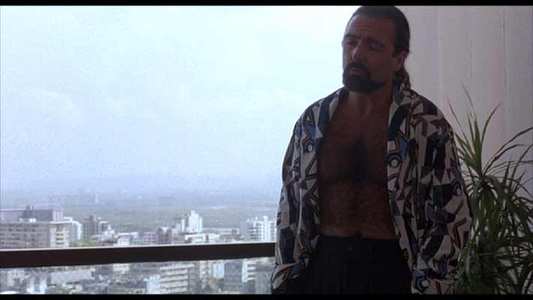 Conclusion
Nick Nolte turns in a good performance as the hard bent cop while Timothy Hutton as the fresh faced Assistant District Attorney plays well at naivety. He`s pushed pillar to post and tries to do his job unravelling what should be a simple case. The story of corrupted police officers and driven politicians is nothing new, so the outcome here is nothing new either. Power, deceit and hypocrisy corrupt and it`s a tough lesson for a rookie lawyer, especially after all the chasing he`s had to do. Lumet`s script is at times amusing and works just as well the second time around. What didn`t work for me however is some of the pop music selection. It changes the tone of some of the more serious scenes and seems ridiculous.
Nolte is one of the things that keep the film moving forward, and without him it would be distinctly average. The film is enjoyable, but I`d be hard pressed to recommend the film as something to buy. By all means rent or watch it on television.