Review of Jackie Brown: Collector`s Edition (2 Disc Set)
Introduction
After the critical acclaim that followed Pulp Fiction, Tarantino and the rest of the world all had a question on their lips: Where the hell does one go from here?
Elmore Leonard is a very successful author of many books, such as Forty Lashes Less One, Get Shorty and Out of Sight. The last two have been made into very successful films, but there was one novel he wrote that struck a nerve in Tarantino: a novel titled Rum Punch.
Tarantino went about adapting it into what he calls 50% Tarantino and 50% Leonard. A few things have been changed around, and other elements added...so all in all this isn`t a straight, page to screen adaptation. The biggest change on first on first appearance is the main character - in the novel she was a mid-40 year-old white woman. When Tarantino was scripting the film, he was thinking of an actress who looked in her 30`s but was in reality in her mid-40`s. And the only actress he could think of was Pam Grier: famous for her roles in films such as Foxy Brown and Coffy. But the problem is, she isn`t white. So, a few changes were made, and Grier landed the role. Another minor tweak Tarantino made was the name of her character...he renamed her `Jackie Brown`. And finally, he changed the title...Jackie Brown was born.
The plot revolves around a sexy stewardess (Pam Grier), a street-tough gunrunner Ordell Robbie (Samuel L. Jackson), a lonely bail bondsman (Robert Forster - who got nominated for an Oscar for this role), a shifty ex-con (the ever shify Robert De Niro), an over-ambitous cop (Michael Keaton - who reappeared in the same role in Out of Sight which followed a year later), and a stoned-out beach bunny (a very tanned and and bikini-clad Bridget Fonda). And what connects these characters? $500,000 in cash!
Reservoir Dogs and Pulp Fiction weren`t built on relationships, they were built on other elements. So, for his third outing, Tarantino is focusing on the relationships between his characters, and not just the drama. When describing Jackie Brown, I suppose the first words that come to mind are `crime caper`.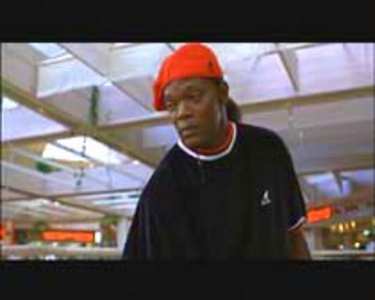 Video
It is presented in 1.85:1 Anamorphic Widescreen, and the visuals are deep and well defined, and the palette is used well. There are no compression signs visible, and the print is crisp and clear. The transfer is good, but that`s what one comes to expect of a 1997 picture.
Tarantino uses the camera intelligently, showing he`s not just a two-trick pony. As mentioned above, this film is based on relationships, and each character is fleshed out and developed, so you know just who they are, where they are coming from, but where are they going? Don`t worry...all will be explained.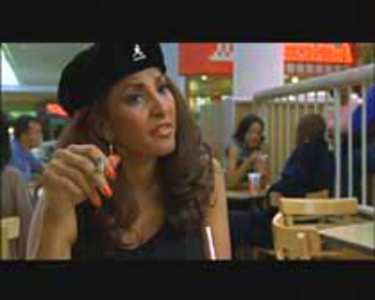 Audio
A choice of either DD 5.1 or DTS tracks are on offer. Of course, DTS is slightly better than the DD mix, but there isn`t that much between the two. The surrounds are used well during the action sequences (which admittedly are few and far between...this is very different from other Tarantino films in ways), and the ambience level is just right. The main audio stream is crisp and clear, and the dialogue is presented well.
The script is Leonard`s plot-wise, but definitely Tarantino`s in execution. Best line of the film has to come from Ordell Robbie: AK47 - when you absoloutely, positively have to kill every motherf***er in the room...
The soundtrack is excellent, and like other Tarantino flicks, is picked perfectly and fits in seamlessly. From the great introduction of Jackie as she is on her way to work (complete with retro music) to the way each character plays their own unique style of music in their cars, you will see just how Tarantino uses music to define his characters.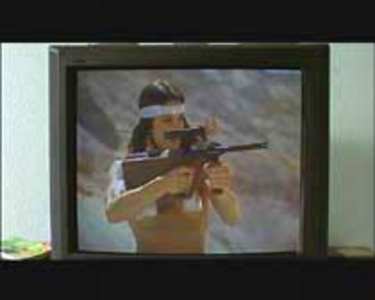 Features
After the awful original Jackie Brown DVD release (it was a flipper with no extras), at least now we have a second disc dedicated to extra features:
`How It Went Down` Documentary - an original documentary looking at how the film was made, featuring interviews with cast and crew. This is good, and isn`t your usual PR fluff, although it does contain a certain degree of backslapping.
Interview with Quentin Tarantino - the motor-mouth is given free reign for over 40 minutes, going into even more detail and fresh ground, so it never clashes with the documentary. Well worth watching.
`Chick With Guns` Video - this is the full length cut of the video shown at the start of the film. Worth watching for seeing lots of scantily-clad women...!
Deleted and Alternate Scenes - a fair selection here, but they add little to the film (most are extended cuts - although some are fresh). Trivia wise, the DVD`s certificate has been upped to an 18 because of these scenes...although in my humble opinion why the hell this has happened is beyond me.
Siskel & Ebert At The Movies - the film duo do a bit of backslapping in this short review, ending in `two thumbs up`...
Jackie Brown on MTV - two featurettes taken from December 1997. They involve an MTV competition (win $500,000 in the same style as the film), and short interviews with Mr Tarantino and Miss Grier.
Theatrical Trailers & TV Spots - the usual affair.
Still Galleries - a collection of stills from the production.
Reviews & Articles - various reviews and articles from various publications about Jackie Brown.
Filmographies - the CV`s of the main players.
Trailers and Radio Spots - trailers and radio spots of the main players` other films.
The menus are animated well with clips from the film and music playing in the background.
Jackie Brown is presented on a Buena Vista Collector`s Edition DVD, in a black Amaray case with 2 disc holders, supplied in a slipcase with a 6-page booklet containing production notes and chapter listings.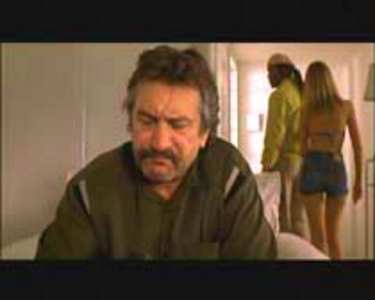 Conclusion
It is inevitable he would slow the pace somewhat - after the powerful debut Reservoir Dogs, and the frenzied excellence that was Pulp Fiction, his third outing is more refrained. Since the source material isn`t completely Tarantino, fans of his first two films will be slightly disappointed that Jackie Brown isn`t similar. Sure, it boasts QT trademarks - funky music, quotable dialogue (although not as quotable as one would have liked) and developed characters - it isn`t as downright cool as previous outings. However, before we complete write it off and say Tarantino has lost his cool, back up a second. The acting is great, from Samuel L. Jackson showing why he is the best actor to recite Tarantino, Grier`s performance as the strong-willed stewardess, to Robert Forster as the torn bail bondsman. I also think that Jackie Brown will stand up to repeat viewings, and maybe, just maybe, it will grow on you. As it stands, it is enjoyable, if a little predictable, but at least is shows Tarantino is wanting to tread new water.
Disc wise, a vast, vast, improvement over the original DVD. With better audio, a crisp transfer and good extras, this is the definite edition. But, talking of extras, they do need a bit more work. Where`s the commentary? Although the documentary and excellent interview offer good insight into the production, a bit more insight wouldn`t have gone amiss.
Overall, it is good, but lacks the final punch that would deem it an excellent package - as it stands it is a crime caper with added sentiment, a DVD full of extra material that never goes the whole nine yards. Close, so close.