Review of Amelie
Introduction
After being the token 'risqué' young, edgy auteur to shoot the last Alien film (the endlessly dire 'Resurrection') Jean-Pierre Jeunet sensibly went back to his homeland, this time without his 'Delicatessen' and 'City of Lost Children' co-director Marc Caro, to make this feelgood comedy about a cosseted, insular young woman (Audrey Tautou) who sublimates her desire for human intimacy by performing random acts of often dubious 'kindness' to those Parisians fortunate enough to cross her path. Along the way she meets a self-consciously eccentric bunch of characters, including: reclusive, brittle-boned artist neighbor Dufayel (Serge Merlin), bitter loser in love Joseph (Dominique Pinon), love-sick land-lady Yolande Moreau and unrequited sweet-heart and part-time pornographer Mathieu Kassovitz.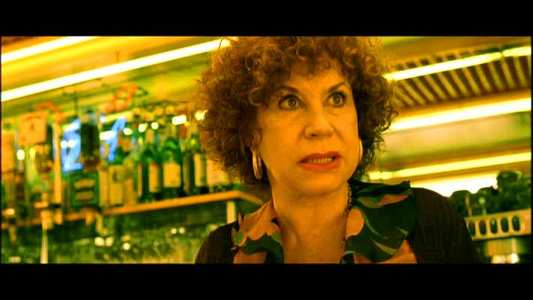 Video
Unsurprisingly, the film looks amazing, Jeunet and cinematographer Bruno Delbonnel have turned Paris into a phantasm of amber glows, green filters and a rich, pungent mise-en-scene. This Momentum release delivers a very good anamorphic transfer of the film that's hard to fault.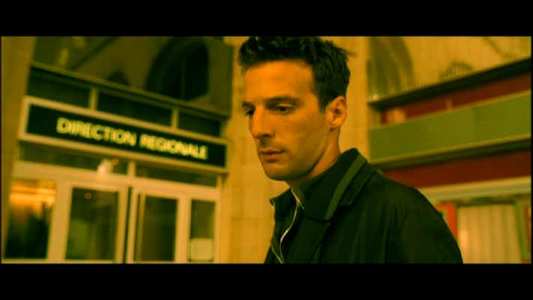 Audio
We get a chance to hear a rare DTS soundtrack, but you'd be hard-pressed to tell much of a difference between this and the Dolby 5.1, save for a slight increase in the volume. Still, it's well used and one wants to encourage them... hence the good mark.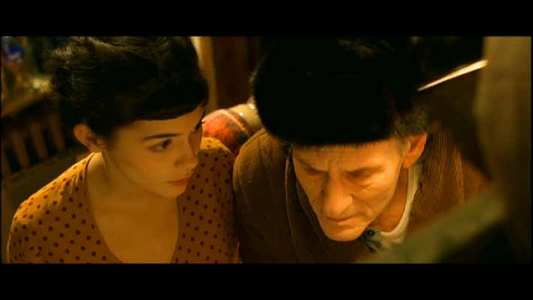 Features
So much for the extras-laden double disc edition, all we get is, well, the film… and a rather incomprehensible audio commentary from the very French Jeunet, who does his best, but he does talk rather speedily for a man whose English is rather strained to say the least. Anyway, wait about six months and Momentum will no doubt release the two-disc Special Edition in a cynical attempt to up sales. Bastards.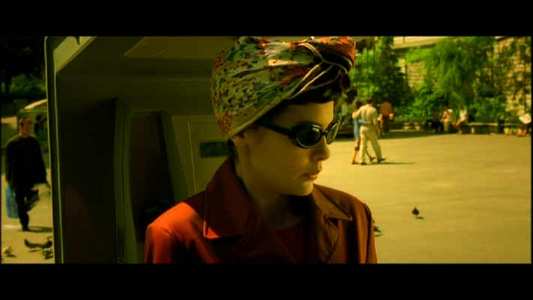 Conclusion
To be honest it's hard not to be cynical about this: swaying, naïve pixie dots around an aesthetically sanitized Paris, boastfully solving the petty problems of passersby during fleeting encounters while ritualistically neglecting her own dissatisfaction by wallowing in her flowery imagination. And what is with this blow-dried fantasy Paris? Almost unilaterally white and fashion-packed, as cute as a button and a dazzling spectacle for sure, but who's fantasy is this exactly?
However, it's equally hard not to be seduced by the layers of detail plied passionately onto the 'American Beauty' style philosophy, the delicately nuanced visuals and the sweet but not too sugary performances meaning the closet humanism goes down easier than you would expect. Tautou is obviously dazzling as Amelie, a hollow, cypheric character who is about as complicated as a flip-book, but way too charming and wracked with nervous paralysis to be called the French Forrest Gump. Call her a speechless Woody Allen with a genuinely animated physical presence.
Clearly, this is a far more accessible, less oppressive vision than Jeunet's bleak dalliances with Caro (he clearly learnt something from 'Alien: Resurrection', giving it a one-off reason for ever existing) as 'Amelie' has all the visual razzle-dazzle of those films but twice the warmth and mass-appeal. The cinematic equivalent of comfort food, and yes, you'll eat till you're silly, with a perversely glowing grin on your face; but don't blame me if the cold wave of nausea washes over you afterwards. Not exactly enlightening, but somehow enchanting nonetheless.