Victoria Wood: Screenplays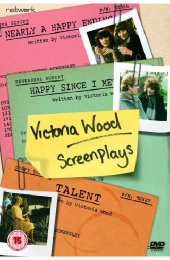 Certificate: 15
Running Time: 180 Mins
Retail Price: £19.99
Release Date: 18/10/2010
Content Type: TV Series
Synopsis:
This set brings together three television plays from multi-award-winning comedienne and writer Victoria Wood. Originally transmitted between 1979 and 1981, the plays provided an early showcase for the bittersweet, distinctly Northern humour and mastery of dourly comic, sometimes poignant dialogue that has made her one of Britain's best-loved and most consistently successful performers.

Included is the highly acclaimed Talent, commissioned in 1978 by the Crucible Theatre in Sheffield and the play which first brought Victoria Wood to the attention of Granada Television; the productions also reunited Wood and long-time friend Julie Walters, and marked the beginning of their phenomenally successful television partnership. Wood and Walters stalwart Duncan Preston also appears in all three plays, with turns from Tracey Ullman, George Costigan and stand-up veteran and Bullseye host Jim Bowen.

Talent: Julie, a young woman seeking an escape from the encroaching drudgery of domestic life, and Maureen, her frumpish friend, prepare for a talent show at a seedy club.

Nearly A Happy Ending: Maureen has been faithfully attending the slimmers' club for months. Now the weeks of endless crispbreads have paid off - but is her optimism misplaced?

Happy Since I Met You: Frances is 28, single and happy, despite ritual interrogations from her family as to why she's not married. Then she meets Jim, and finds she has decisions to make...
Special Features:


Related Websites:
http://www.networkdvd.net/product_info.php?products_id=1234

Starring:
Victoria Wood, Julie Walters, Duncan Preston, Tracey Ullman, Jill Summers, George Costigan, Jim Bowen, Kathryn Apanowicz, Louise Cullinan, Phil Kernot, Bill Waddington, Peter Ellis, Sue Glover, Andrew Dodge