Review for Alice's Adventures in Wonderland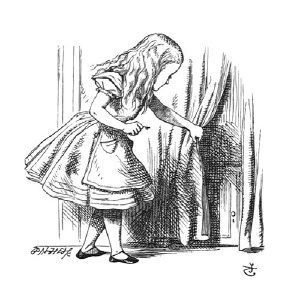 Imagine you are reading
Alice's Adventures in Wonderland
while curled up on a comfortable sofa. You take your time; reflect on every absurdist word as they make strange picture patterns in your mind. Now, let me ask you a question. Is it possible for a filmmaker to capture that evocative feeling? One would say they are cheeky unoriginal buggers for trying it. It is akin to capturing a butterfly and pinning it down to a piece of wood. There is only one thing to say to filmmakers like Tim Burton - OFF WITH THEIR HEADS!!!!!!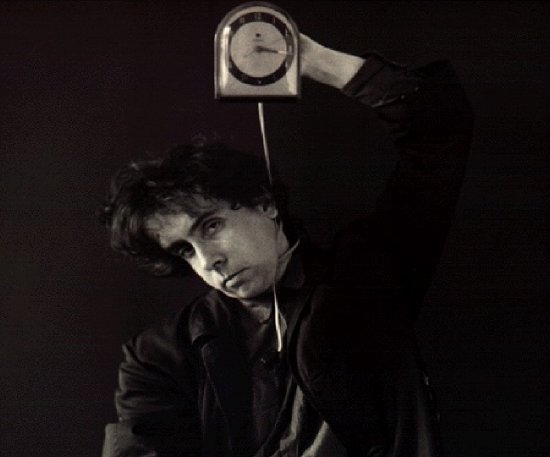 You will remember reading or hearing about the literary nonsense of
Alice's Adventures in Wonderland
and its sequel
Through the Looking Glass
at one point in your life. After one-hundred and forty-five years, this children's classic still resonates with readers. The story of the young girl who climbs though a rabbit hole and enters a magical wonderland filled with peculiar creatures has modified our Jungian subconscious and has become part of our modern cultural fabric (just look at the references in
The Matrix
or even Gwen Stefani's song 'what you waiting for?'). The book has also had the same enriching impact as Frank Baum's
The Wonderful Wizard of Oz
and J. M. Barrie's
Peter Pan
. One question still remains, how would Lewis Carroll, the author of
Alice's Adventure in Wonderland
, respond to all this nonessential nonsensical nonsense?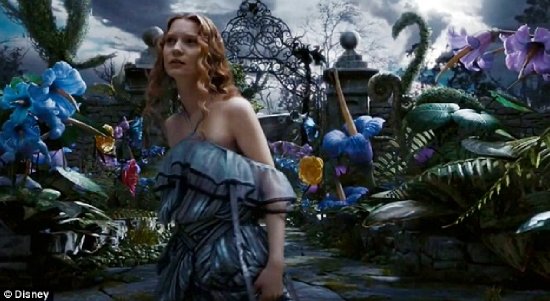 The surrealist imagery of
Alice's Adventures in Wonderland
has influenced people from the madcap painter Salvador Dali (who produced 12 illustrations based on the novel in 1969) to that headless filmmaker, whose mainstream 3D 'vision' hit cinemas on the 5th March 2010. The influence doesn't end there. Watch Hayao Miyazaki's kaleidoscopic Japanese animation
Spirited Away
(2001) to experience a sincere reworking of the Alice fairy-tale filled with beautiful imagery, vibrant colours and spectator humour.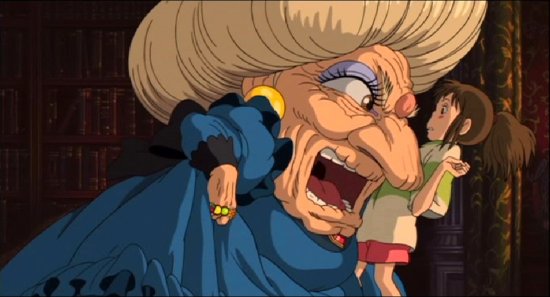 You only have to listen to the lyrics of Jefferson Airplane's
White Rabbit
to appreciate the impact the book has had on music. Even the Tom Waits album
Alice
consists of songs for an Alice stage adaptation. Read Bryan Talbot's comic book
Alice in Sunderland
, play American McGee's
Alice
computer game and watch the TV-series
Lost
to experience the wide ranging flavour to the Alice in Wonderland story.
There have also been countless film adaptations of
Alice's Adventures in Wonderland
. The 1951 animation by Disney is a colourful and exquisite example, which overflows with Disney style characterisations, gentle humour, sing-along songs and foreboding childlike terror. It might be entertaining but it's not a masterpiece. The characters are sketchy, there are far too many diversions from the original material and the Disney aesthetic doesn't match the mood or disposition of the book.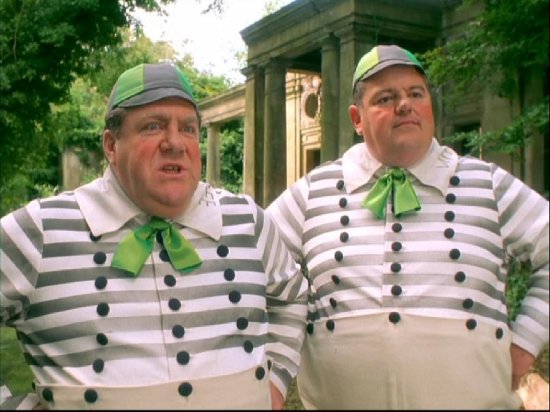 The adaptation that does capture the mood, humour, magic, fantasy and disposition of the book is the 1999 version. It's one of the most faithful adaptations. The special effects are crazy and the cast who portray the characters are delightful. With names like Miranda Richardson, Martin Short, Whoopi Goldberg, Ben Kingsley, Gene Wilder, Christopher Lloyd, Robbie Coltrane and George Wendt, you can understand why this is an outstanding adaptation; you know you're in for an enchanting fun-soaked ride with all these theatre-like character actors.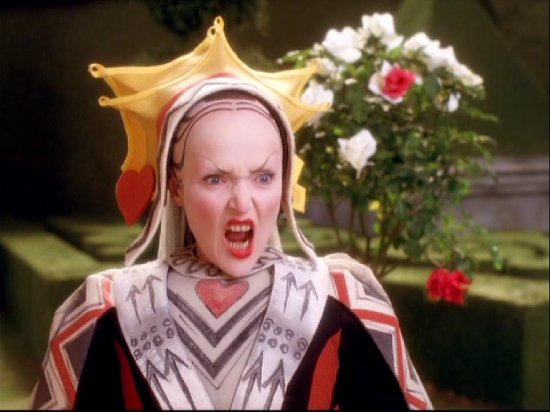 In this logical world, it is commonsensical to move away from one of the best adaptations to one of the worst. The 1972 adaptation written and directed by William Sterling gets its DVD re-release this week to coincide with Tim Burton's theatrical release. According to word on the street Sterling's adaptation is regarded as one of the most lavish and faithful filmic versions of Lewis Carroll's fantasy novel. This is pure promotional balderdash.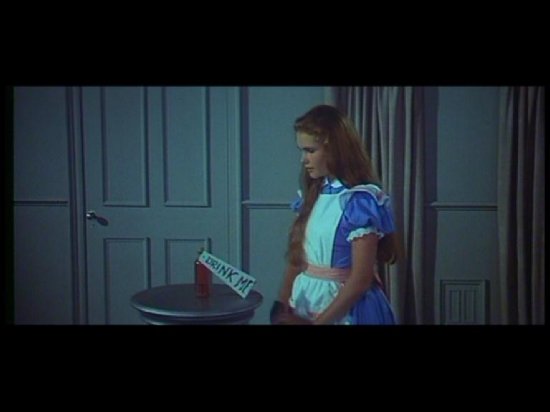 The film has an all-star British cast, which includes Peter Sellers, Dudley Moore and Spike Milligan. The only problem: you can't tell who they are because the costumes and make-up camouflage their performances (it also feels unusual to see grown men in animal costumes cavorting around a young girl). It is a shame because the zany cast, with their distinctive personalities could have made this a classic if they had worked with a director who knew what he wanted from these talented entertainers. Ten points if you guess who this is…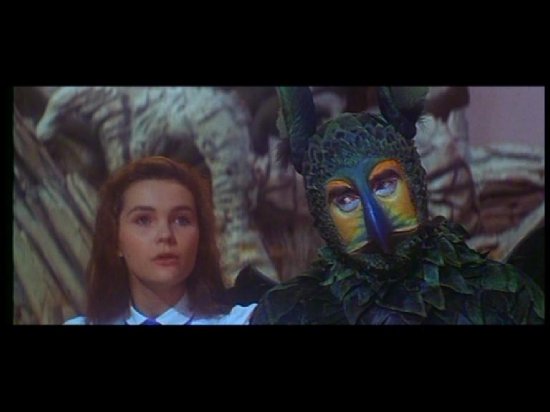 The rest of the cast are also dire. As Michael Crawford prances around the screen as The White Rabbit, you will feel a sense of nausea in your stomach. He is annoying with his shriek-induced voice and swift finger movements. Fiona Fullerton doesn't give Alice life. Her 'performance' feels like a half-hearted school recital. Being fifteen, she is also too old to reveal the imaginative musings of a child. The only standout performance is by Ralph Richardson as The Caterpillar who conveys feeling with his thirty seconds of dialogue.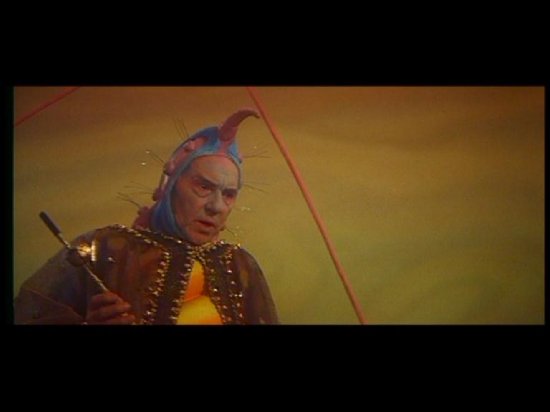 It's not only the acting that is bland, the cinematography by Geoffrey Unsworth (who worked on
Superman
and
2001: A Space Odyssey
) is ordinary, cheap and washed out. You would not expect a movie adaptation of Alice in Wonderland to have such a tepid, boring and ordinary atmosphere. Audiences should inhale the dreamlike visuals as if they were gulping magic rainbow dust. Another great talent who goes to waste is the gifted composer John Barry. He tries to create a fairy-tale vibe but it just doesn't fall into place. If you transferred his score to another version, the mind numbing and cringe worthy musical numbers might come to life (who knows).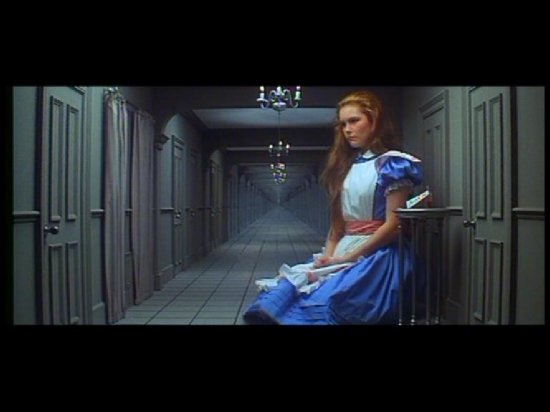 Special Features:
None
Verdict:
This straight-laced adaptation of a wonderful novel is nothing special. The acting is awful, the cinematography is lifeless, the humour is humdrum and there is nothing outlandish, zany, quirky or awkward about any of the iconic characters (accept for The Frogface Footman and Bill the Lizard).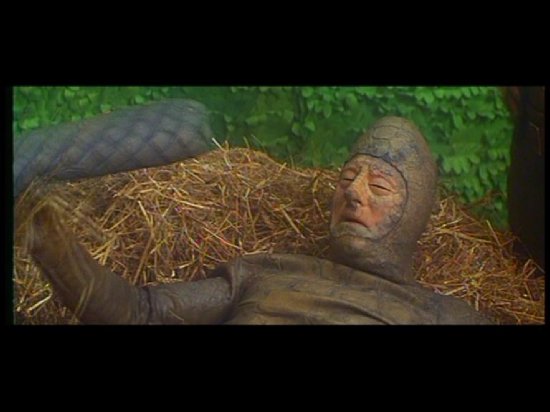 Recommendation:
If you are a fan of the book watch the 1999 version with Tina Majorin as Alice and for something different check out the Czech surrealist fantasy
Alice
(1988) by Jan Švankmajer, it is grotesque, perverse and disturbing.
Nonsensical nonsense:
A riddle or a pun can provide a piece of fun. Why is a raven like a writing desk? Do you think you can find the answer? If so, post it below, you will make The Mad Hatter very happy.