The Frightened Woman
Introduction
Dr. Sayer (Philippe Leroy) is a mysterious and odd academic who is of the opinion that the fittest and most intelligent men should have their semen stored to improve the human race. He is visited by a reporter, Maria (Dagmar Lassander) who is writing an article about population control through male sterilisation. An argument ensues but they agree to disagree and he shows her his collection of antique knives, before she collapses, drugged. Sayer imprisons her, keeping her as a sex toy to degrade at will, until he feels ready to do what he enjoys most and has done to many women before: bring her to the point of orgasm, then kill her.
What follows is a deadly game of cat and mouse, with Sayer humiliating Maria, forcing her to make love to a mannequin of himself, locking her in a cell and spying on her through a one-way mirror, before a case of Stockholm Syndrome sets in and the two enjoy a 'normal' relationship.
The Italian title is
Femina Ridens
, which translates as
The Laughing Woman
, used for the US release, but strangely Shameless have gone for
The Frightened Woman
, bringing a different spin to the film, though neither title means anything until you've seen the film.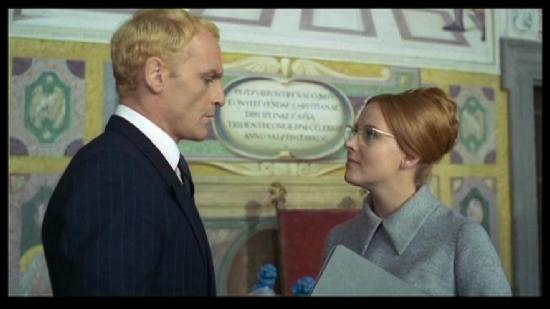 Video
This is a film with extraordinary visuals, using the 1960s pop-art style to great effect. Some of the set decoration is superb, such as Lassander's gauze outfit, the design of Sayer's house and the enormous Vagina Dentura.
The film is preceded by a disclaimer from Shameless that reads:
Shameless is proud to present the complete version ever of Femina Ridens, created with the director, Pierro Zchivazappa's approval and according to his own script.

We have used all sources of materials available - some good, some not so good - and you may notice some rare slight imperfections despite our restoration work. Thanks for your understanding ...
Visual quality is generally excellent and it has quite clearly been restored to a high level, aside from some inserted scenes that stick out because of the poorer stock from which they have been sourced.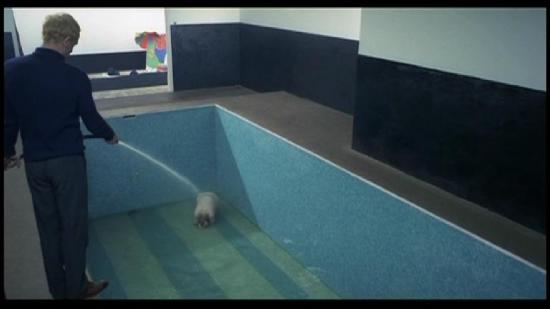 Audio
The Dolby Digital mono soundtrack is of a high standard, apart from those reinstated scenes mentioned above. Stelvio Cipriani's score is excellent and really adds to the film.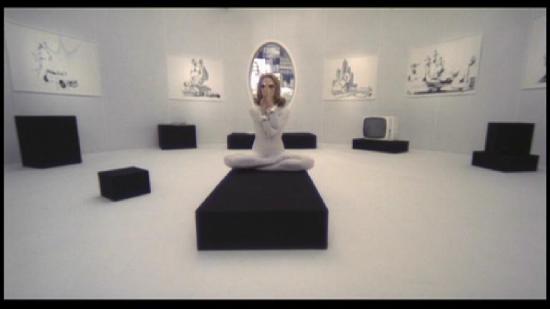 Extra Features
Theatrical trailer
Forthcoming Attractions:
- My Dear Killer
- What Have They Done to Your Daughters?
- Baba Yaga: The Devil Witch
- Venus in Furs
- Ratman
- The Black Cat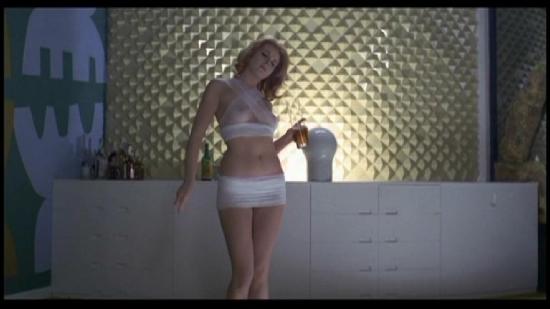 Conclusion
After being less than enthused by
Venus in Furs
, I wasn't particularly looking forward to another slice of Euro-erotica, but was pleasantly surprised by this. It didn't have the highbrow aspirations of Massimo Dallamano's film, yet manages to be a pseudo-intellectual piece of titillation nonetheless.
If you're a fan of Italian cinema, then you probably already know about this film and will be keen to see it, as will fans of '60s erotica. It's a film with a niche audience, but one worthy of attention.