Hiyama: Vol.1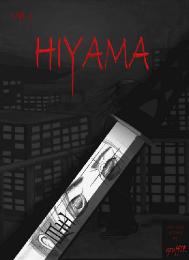 A grim look at Britain's gang-dominated future...
Authors:
Gruff79

Retail Price (Hardback): Retail Price (Softback):
£7.99
Retail Price (Ebook): ISBN:
978-0955808814
First Published:
2008
Related Websites:
http://www.tabella.co.uk

Description:
The first volume of Gruff79's dark and violent look at Britain in the not too distant future; a Britain of crime, corruption, gang violence and brutality. With the law seemingly unable to cope, a new form of justice emerges...
Publishers:
Tabella Publishing LLP