Review for Avengers Assemble
Introduction
It's hard to appreciate now, ten years later and a whole gaggle of movies and TV series down the line, just how much of a gamble this film was. It was the first, keystone movie in Marvel's cinematic universe, and if it had failed, the whole enterprise would have come crashing down. To this point, in five previous movies, Marvel had been introducing the main characters of its MCU, and planting the seeds of the creeper vines that would spread and hold the thing together. First Iron Man introduced SHIELD, the secret agency keeping the world safe from all that weird stuff that no one else could handle, and name dropped the Avengers Initiative with a clang as the end credits approached. SHIELD kept on popping up in Thor, Captain America, and in a big way in Iron Man 2, but it's when Tony Stark showed up at the end of The Incredible Hulk, a movie from Universal, not Paramount like the others, there was a sense of just how big and interconnected this universe could be. But there would be nothing subtle about the next movie. Avengers would be where the MCU would be firmly established as a franchise, and we would get to see what all this fuss was about. In the UK, the film had to be renamed Avengers Assemble to avoid confusion with that Ralph Fiennes travesty and the original TV series classic, and according to the IMDB, the name change appears to have become official.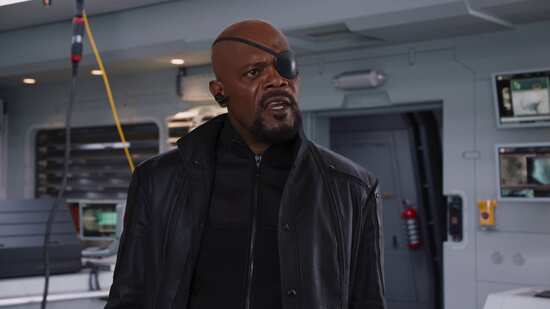 When Captain America was discovered and revived by SHIELD, they also found the Tesseract as well, the strange cube that Hydra had hoped to use to power its weapons. The secret of cheap, clean and safe power is something SHIELD is interested in as well, but experimenting with alien devices is never a good idea. It runs out of control, and opens a portal across the universe, pulling through Loki, having been lost in the cosmos following his defeat at the hands of his brother Thor.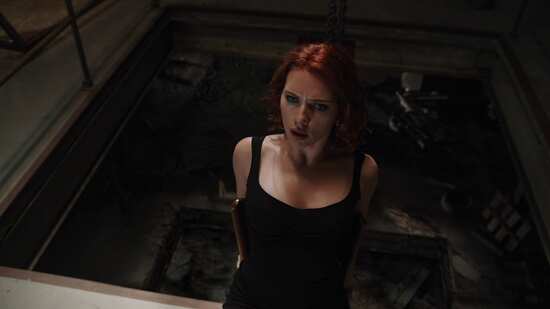 Now Loki's on Earth, and he has plans for world domination, beginning with placing several SHIELD personnel under a spell to become his servants, and taking the Tesseract and opening another, more stable portal to bring across an alien army to subdue humanity. To deal with this threat, Nick Fury of SHIELD dusts off the Avengers Initiative, a plan to bring together a group of superheroes as a team to defend the world. But recruiting Iron Man, The Hulk, Captain America and Thor is a piece of cake compared to getting them to work together as a team, and while SHIELD keeps secrets from its newest recruits, someone far more ominous is pulling Loki's strings.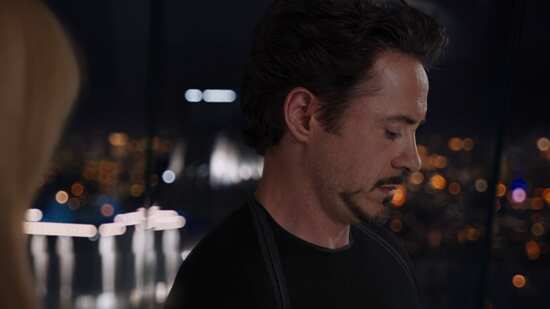 The Disc
Avengers Assemble gets a 1.78:1 widescreen 1080p transfer on this disc with the choice between DTS-HD MA 7.1 Surround English, and Dolby Digital 2.0 Stereo English Audio Descriptive, with optional English subtitles. Looking at the extras, it seems the original aspect ratio was 1.85:1, but I can't tell if the Blu-ray opens out the image, or crops it. The image is clear and sharp, offering excellent detail, although I did feel as if it was a little flat, the colours subdued. Also the preponderance of CGI got a little distracting at times. The audio certainly works great as you would expect for a summer blockbuster action movie, nice, immersive and impactful, while keeping most of the dialogue (one or two mumbles needed a quick skip back with subtitles) clear and centralised throughout.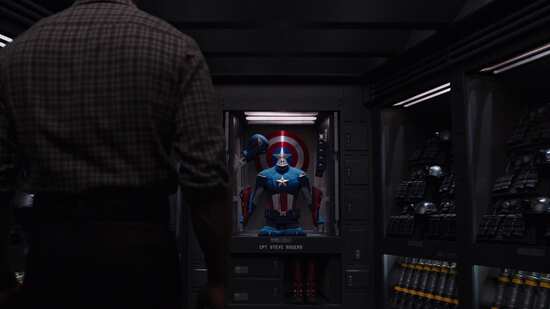 Extras
You get one disc in a BD Amaray style case, which boots to an animated menu after autoplaying an ad for an Avengers online game, and a trailer for Frankenweenie. On the disc you'll find the following extras.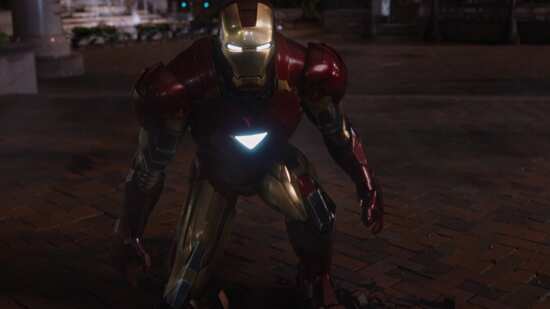 Marvel One Shot: Item 47 (11:20)
Gag Reel (4:05)
Deleted and Extended Scenes x8 (14:59)
A Visual Journey (6:28)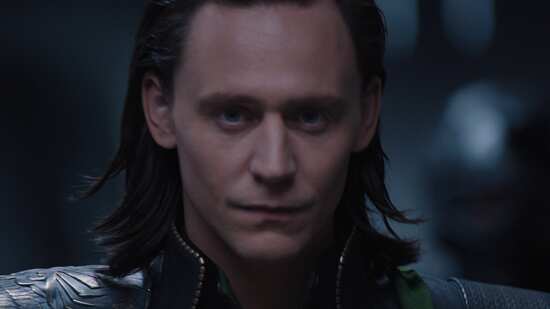 I like the Marvel One Shots on this first batch of MCU discs; they're a lot of fun. The rest of the extras, not so much; I have to say that it's just depressing to see a bunch of actors in mo-cap suits against a field of green or blue making movies like this, and it's hard to enjoy deleted scenes when they show up in this incomplete context free fashion.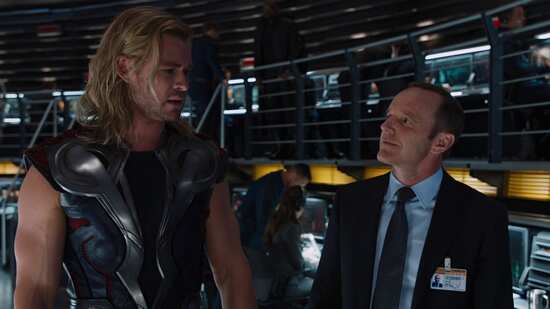 Conclusion
It might have been a gamble making this film, drawing in the characters established in the previous MCU films, throwing a big budget at the screen, and hoping fans would appreciate the result, After all this movie was the pay-off after five movies of build-up. For Avengers Assemble though, Marvel went for a safe pair of hands in the director's chair, Joss Whedon before he came controversial and before he screwed up Justice League, back when he was well-versed in the comic book genre, with a track record of working with ensemble casts, and with a writer's voice that played to this film and this cast's strengths. That's especially true for the Tony Stark character, although one or two lines, such as Banner's "I'm always angry" don't make sense even though they sound cool.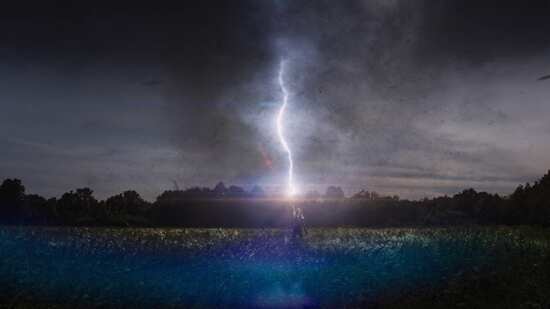 Avengers Assemble pulls it off, an effective comic book action blockbuster, with a solid, if somewhat generic story, but which most importantly makes its ensemble cast work, with six main protagonists (with Black Widow and Hawkeye thrown into the mix) getting significant screen time, and more importantly coherent character arcs through the film. The strongest character arc is that of Tony Stark, who has to go beyond chutzpah and style, and embrace the idea of sacrifice. Captain America's trying to find a place in the modern world, Bruce Banner is still trying to reconcile with the monster within, and Thor has a wayward brother to deal with. Throw in Black Widow trying to atone for past sins, and Hawkeye having to deal with being suborned by Loki, as well as SHIELD's ambiguous untrustworthiness, there's plenty for the protagonists to be getting on with before we even take the villains into account.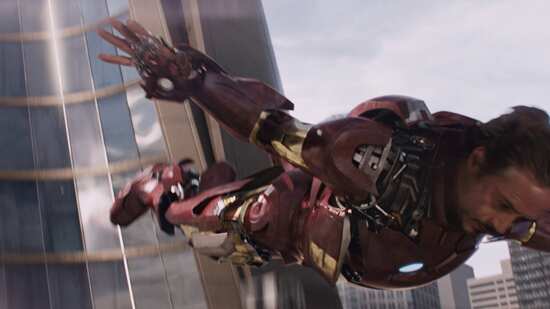 As a group there is an arc for the Avengers as well, from recruitment, to their first antagonistic meetings in a couple of cases, a sense that their personality conflicts would overwhelm the group, then facing setbacks and losses that ensure that they do finally come together as a team. As I said, it's all pretty generic, even clichéd at times, but Avengers Assemble does it effectively enough for it to feel fresh and even occasionally original. I don't know whether it's a genius move, or just cruel to make audiences sit through 10 minutes of end credits, but the story continues to grow once more after the movie ends.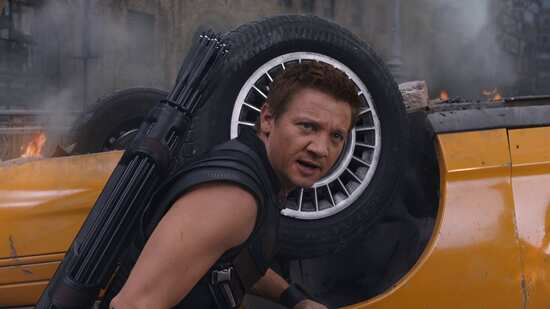 I'm not too impressed with the visual aspects of Avengers Assemble. The film feels oddly flat and dull at times. I don't know if that's the result of a 3D down-conversion or if the disc was just mastered this way to begin with, but it lacks for that crispness and pop that I've come to expect from films on Blu-ray. Or it could be just that it's 2 hours of actors working against green-screen CGI. But it's good enough to watch, which will do for me.