Anime Review Roundup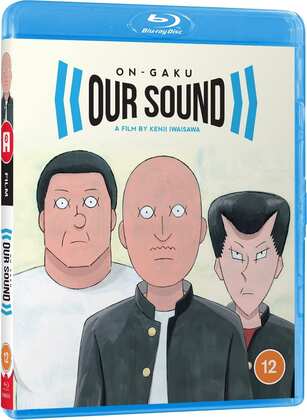 Another fortnight, another Anime Round-up...
On-Gaku: Our Sound
was the first review, and it's for a rare, independent anime feature film. Eschewing the usual studio system, On-Gaku is a more quirky and unique looking movie, making hefty use of rotoscoping, and rotoscoping done the traditional way... a whole lot of tracing paper. It's the tale of three delinquents who start a band, and it's unlike anything I have seen before. Click on the review to read more.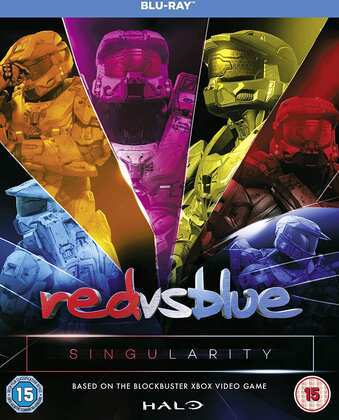 I never expected to like Machinima, the idea of using videogame footage to tell a story felt absurd when I first heard of it. But when Manga Entertainment tied up with Rooster Teeth and released The Chorus Trilogy (volumes 11-13), I fell in love with the inventive storytelling, and absurd characters of Red vs. Blue. Then things all fell apart.
Red vs. Blue Singularity
is the final part of the Shisno Trilogy, volume 17 of Red vs. Blue, although the first two volumes were never even released in the UK. And this time the storytelling is so convoluted that the characters are buried by it. It may not be the end of the Red vs. Blue franchise in reality, but it does feel that way for me, and it's a sour note to go out on.
This Week I've Been Mostly Rewatching...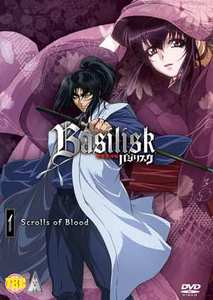 Basilisk. The anime landscape was so different some 15 years ago. Studio GONZO was a stalwart of the scene, and could be relied on to produce one or two 2-cour series each season. Their mainstay was the sci-fi mystery comedy romance action mash-up, where they would throw everything and the kitchen sink at the climax in the final episode, eschewing whatever narrative subtleties that might have appeared over the other 23 episodes. These were shows like Kiddy Grade, Burst Angel, Romeo x Juliet, Black Cat, Trinity Blood, Shangri La... But once in a while, Gonzo would do something completely different. And Basilisk is one such title. It's a mediaeval death game between two rival ninja clans. On the verge of reconciliation, the Shogun decides that the succession will be determined by a battle between the twenty best ninja of both clans. The sticking point is that the young leaders of both clans are in love; their marriage was meant to heal the rift between the Kouga and the Iga. What follows is an action packed tragedy, featuring the freakiest ninja seen on screen since the original Ninja Scroll movie.
Basilisk was released in the UK on 6 DVD volumes, and subsequently a collection by MVM.
Here's my review for Volume 1
. It's hard to find now, and even then, probably only second hand. In the US, Funimation have re-released Basilisk on Blu-ray, but that is locked to Region A. Don't confuse it with the recent Basilisk: Ouka Ninja Scrolls sequel series, which is also available. But take heart, recently, MVM have scheduled 4 Gonzo series on Blu-ray, Burst Angel, Trinity Blood, Witchblade and Samurai 7, and given that Basilisk is also a Gonzo show, I'd keep my fingers crossed for a Blu-ray upgrade next year.
All the Anime released the Standard Edition of On-Gaku on Blu-ray in May this year. The Collector's Edition was released in March 2021. Warner Bros released Red vs. Blue Singularity on Blu-ray in 2020.