Anime Review Roundup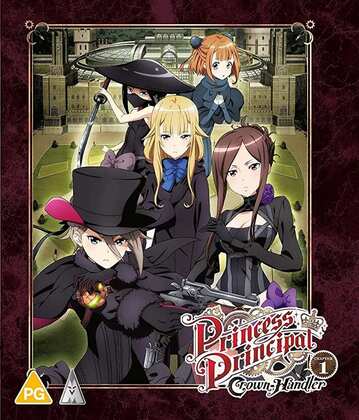 It's time for the fortnightly Anime Review Roundup beginning with the review for
Princess Principal: Crown Handler Chapter One
. When I reviewed the Princess Principal TV series a couple of years ago, I found a transcendental espionage anime, set in an alternate steampunk world, powered by a strange gravity mineral. It was a world where the British Empire reigned supreme, until it was split in two by internal conflict. A cold war now exists between the Empire and the Commonwealth, which is where this spy story takes place. The series was excellent, and this is the first of six spin-off theatrical movies that should conclude the story. Click on the review to read more.
Next was a blast from the past as I took in
Kanon
once more. It's been over ten years since I reviewed the US release of the show, a Jun Maeda, Key Visual adaptation of a visual novel videogame. Of all the Jun Maeda shows, for me Kanon is the best, a tale of an amnesiac boy returning to a town in the middle of winter, and the mysteries surrounding all of the girls he encounters. It has finally, finally been released in the UK, although now that this is practically the fourth time I'm watching it, it may not be as perfect as it was the first time I saw it. Click on the review to see if this is the case.
This Week I've Been Mostly Rewatching...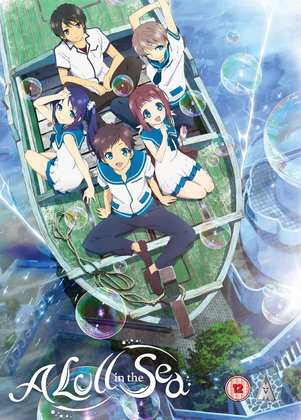 A Lull in the Sea. This is one of those shows that I really look forward to coming up on my re-watch cycle. It's no surprise that Mari Okada is behind the script, as it's a show with a wonderful premise, well-written characters, and an emotionally effective story. It's set in a world where two towns, two communities live side by side, a village of air-breathers next to a submerged village populated by people who can still breathe underwater as well as above water. There's friction between the two communities, especially given the underwater community is in decline, and more and more of the people are moving above the waves, eventually losing their ability to live undersea. But there is more to this decline than meets the eye. The show follows four children from the undersea, who have to go to school above the waves when their own school closes for lack of students.
MVM released A Lull in the Sea on Collector's Edition Blu-ray, on DVD, and subsequently on standard Blu-ray from 2015.
Here's my review of the CE
. Alas the show is deleted at this time, and given that it was an NIS title in the US, will probably not be re-released unless another US company rescues the show and re-issues it there. There are still a few random copies at e-tailers at this point (I saw the DVD at Amazon), but second hand might be an easier option.
MVM released Princess Principal: Crown Handler Chapter One on Blu-ray on August 8th. They also released Kanon on DVD on June 13th.