Anime Review Roundup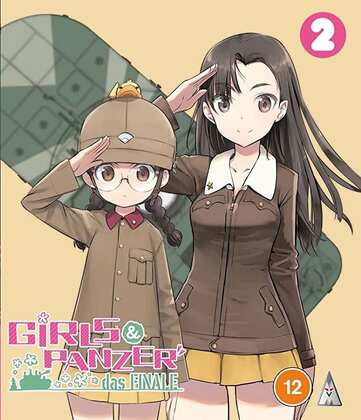 Another Anime Review Roundup a day late, and as soon as I can think up an excuse, I'll tell you why. While we wait, I'll tell you about last week's new review,
Girls und Panzer das Finale 2
. It follows on directly from the first film; it is after all a story split into six parts. It's another tank battle tournament, featuring plenty of cute girls doing cute things in cute tanks. If you've seen any of the Girls und Panzer franchise, you'll know exactly what to expect, unadulterated fun. The only fly in the ointment is the pace of the release of these films. We'll be approaching the end of the decade before we see the conclusion of this story most likely.
This Week I've Been Mostly Rewatching...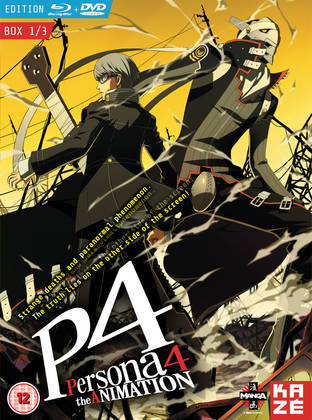 Persona 4 – The Animation. I hate this... Not the writing about it, but the re-watching it. It didn't take me long into the first disc to realise that this would be the last time I'll be partaking of the fan-favourite franchise through choice. I just run out of chances to give it to entertain me. It looks promising enough at first glance, and indeed first viewing as you'll see in the linked review. It's a mystery adventure show, based on a videogame, with a rather unique visual aesthetic, telling a darker story with more adult themes. It follows a protagonist who transfers to a small town to attend high school, and falls into a mystery, where townsfolk are going missing, and it turns out pulled into a parallel world where they confront shadow versions of themselves. A few people, the protagonist and the friends he gathers from the vanished, attain Persona abilities that will help them fight the shadows, and hopefully uncover the truth behind the disappearances and deaths.
Darker and adult? Poppycock! Sure, Persona 4 tries to appeal to older teens and above with its story, but it is still based on a videogame, and with its character mechanic of battling menaces to collect 'cards' which confer special abilities, it feels like an edgy Pokemon. It's got a cute mascot character as well, the protagonists tend to know how to access their powers and understand the 'rules' of the parallel world by instinct, and the main character has been plucked straight out of the videogame, a personality vacuum that exists only for the gameplayer to instil their personality in, as they play and make decisions in the game. Only this isn't a game, it's meant to be a dramatic narrative that you enjoy without interacting with it. The main character has to have a character. It's not like they can't make good anime adapted from videogames, but I've never been able to see past that obvious game aspect of the Persona franchise.
This had a difficult journey to home video, as Aniplex were at peak Aniplex when it was released. They decided that reverse importation was a threat, and imposed a dub only rule for the Region A release from Sentai. Thankfully that didn't apply to Region B, and Kaze released the Blu-ray with English and Japanese audio. Then again, it was Kaze releasing it.
Here's my review for volume 1
, back when the show's monotony didn't put me to sleep time and again. It's all deleted now, and you'll have to go on a mission to find any copies new, or indeed second hand.
MVM released Girls Und Panzer Das Finale 2 on Blu-ray on May 16th.