Anime Review Roundup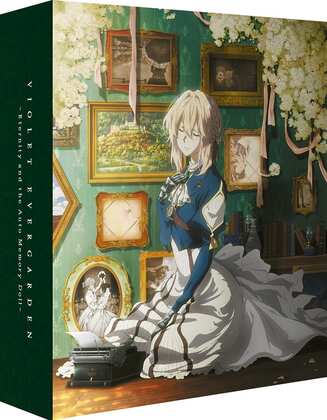 The first review last week was for
Violet Evergarden: Eternity and the Auto Memory Doll
. This is the first feature film spin-off from the Violet Evergarden series, and it really offers more of the same. Given how good the series is, this is clearly a good thing. Violet Evergarden was an orphan raised to be a soldier, but after the war took a job as an elaborate scribe, writing letters for people to get their emotions across to the recipients of those letters, in order to get a better understanding of her own emotions in the process. This is a film with two story arcs, as Violet helps a socially isolated heiress in a private school become more outgoing, and an orphan with an ambition to become a postman. Two great, emotionally effective stories, coupled with exquisite animation, make this the animation to own this week.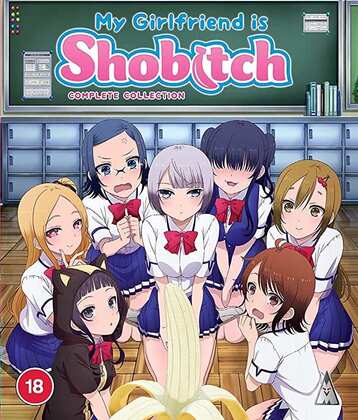 This one isn't though.
My Girlfriend is Shobitch
is one of those saucy comedy series, with a fair bit of fan service, and a whole lot of innuendo. It's about a high school boy who asks the class rep to be his girlfriend, and surprisingly she says yes. But it turns out that she's got some odd ideas about sex and relationships, and it turns out that he's something of a guinea pig for her as her first boyfriend. And she's not the only weirdo in their school when it comes to romance. Weak animation and really tedious, so-called humour make this a show to avoid. Incidentally, for the UK release the BBFC mandated three minutes of cuts to episode 3, and to be honest I can't blame them. Click on the review to read more.
This Week I Have Been Mostly Rewatching...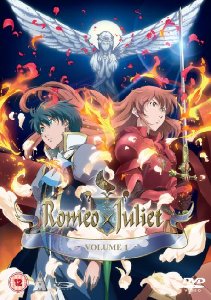 Romeo x Juliet. Or when Gonzo did Shakespeare. Anime occasionally borrows from the Bard for inspiration, but anime's flights of fancy can often divorce adaptations completely from the source material; Blast of Tempest being one example. Romeo x Juliet from Gonzo is pretty close though, even given Gonzo's liberties taken with the original. It's a fantasy story set on a flying island called Neo Verona, a world where nobles ride flying dragon-horses. And the show goes typically Gonzo for its conclusion, crafting a mystical mystery driving its protagonists. But the Montagues and the Capulets are still there, as are the star-crossed lovers. Romeo x Juliet is really quite good when it comes to its storytelling, even if the title characters are both rather miscast in either English or Japanese. This is one show where you can see past the weak performances.
MVM released Romeo x Juliet on DVD in four volumes in 2010, and subsequently it got a complete series release.
Here's my review of part 1
. It's out of print now, but there are still some copies to be had for new out in the wild as well as second hand. It's well worth picking up if you appreciate solid storytelling.
All the Anime released Violet Evergarden: Eternity and the Auto-Memory Doll - Collector's Edition on Blu-ray on August 30th. MVM will release My Girlfriend is Shobitch on Blu-ray on 20th September.