Anime Review Roundup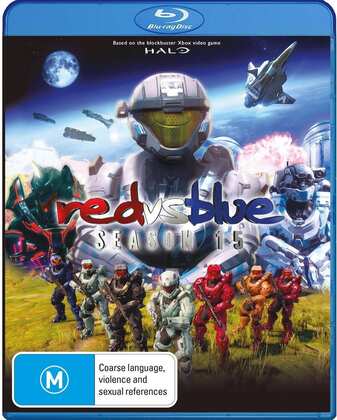 It's not anime but it is animation, as I took a look at
Red vs. Blue Season 15
last week. It's a bit of a mess when it comes to releases. Manga released Seasons 11-14 in the UK, which was an interesting taster. I had to resort to Hanabee in Australia to get the first ten seasons and this release, and then they lost the license. And then Warners who now own Rooster Teeth released Season 17 in the UK, but there's no sign of 15 or 16 here. Fans will have to resort to US releases to fill in the gaps that remain, but for me, it's a little too much hassle at this point, especially with the UK approach to import and export right now. As for the disc itself, it's the usual Machinima comedy, a narrative created from footage from the Halo video games. It's just as good as the seasons that have come before, even if the disc is beginning to look Spartan in comparison when it comes to extras.
This Week I Have Been Mostly Rewatching...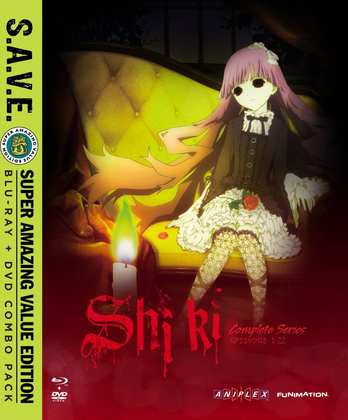 Shiki. Or this week's reminder of the pandemic. Last week King Of Thorn had a creepy disease ravaging the world, this week it's a quiet village that suffers an outbreak of anaemia leading to a spate of unexplained deaths. Only these deaths aren't permanent. It all begins with a creepy family, preferring to stay out of the sunlight, buying some land on a mountain and building a European style castle there. Shiki tells a rather familiar story when it comes down to it, with vampires preying on unsuspecting villagers. But it's when the villagers fight back that the story becomes interesting. Shiki really sets up an interesting tale as a conflict erupts between humans and vampires, deftly shifting viewer sympathies from one side to the other and back, without ever feeling contrived.
Manga Entertainment released Shiki on DVD in the UK, although with DVDs authored by Siren Visual in Australia, they weren't free of flaws. When it comes to the striking visuals in the show, I really need the HD release, and it turned out that Funimation's Blu-rays in the US were Region B, and I imported a copy.
Here's a review.
The UK DVDs are deleted now, and second hand is your best bet. The US Blu-rays are also OOP, but seem to be easier to find.
Hanabee Entertainment released Red vs. Blue Season 15 on Blu-ray and DVD in 2018 in Australia. Again, good luck finding a copy, or a retailer willing to export to the UK at this point.