Anime Review Roundup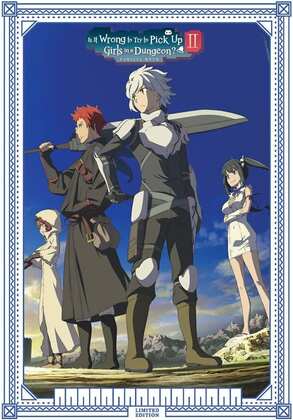 I got a new release reviewed this week,
Is It Wrong To Try To Pick Up Girls In A Dungeon?! - Season 2
. It's actually refreshing to watch a fantasy action show, set in an RPG inspired world which isn't an 'isekai' lost in another world show. Protagonist Bell Cranel is actually from the world in which he lives as an adventurer, journeying into dungeons to gain fortune and status in the name of Hestia, the goddess he worships and lives with. This series delightfully re-invents ancient mythology for modern anime audiences, and since my lukewarm response to the first season, I've really come to appreciate the show. Click on the review to read why.
This Week I Have Been Mostly Rewatching...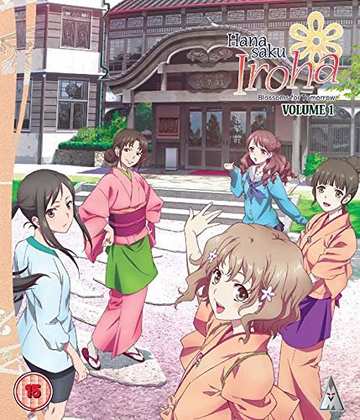 Hanasaku Iroha. I originally got this show from the US, the ridiculously large NIS boxsets. The disc were locked to Region A, but on my first Panasonic player, the Top Menu button would get out of the region lock screen to the main menu, letting you watch the episodes. The same thing happened on the second Panasonic player I got. Only that player has died, and I've bought a third Panasonic player, expecting the same behaviour, only now the Top Menu button trick doesn't work anymore. So this time I bought the MVM Blu-ray releases to watch. I will be frankensteining the discs into those daft NIS boxes.
Hanasaku Iroha is the first of PA Works 'working' trilogy, alongside Shirobako and Sakura Quest, shows that look at girls at work, whether it's in the service industry, animation for Shirobako, or tourism for Sakura Quest. HanaIro is the first, and to my mind it's still the best. It's absolutely gorgeous to look at, has a real nostalgic angle to it, with a story set in a traditional hot springs inn, but more importantly it really gets into its characters, gives them depth and dimension. The main character might be your typically bubbly go-getter of a cute girl, but she also can be depressed and downhearted, and lack self confidence. In a medium with more than its fair share of cookie cutter stereotypes and character tropes, it's nice to see anime characters that really do feel alive and more human.
MVM released Hanasaku Iroha on Blu-ray in two parts in 2019, and will be releasing a complete series collection this March coming up. If you want the show, this is definitely the one to get. The NIS release is out of print in the US, and turns out to be locked to Region A on some UK players, but unlocked-ish on others.
Here's Stuart McLean's review of Part 1.
The MVM discs are identical in every way to the NIS release, except for the Region and the logo at the head of the discs.
MVM will release Is It Wrong To Try To Pick Up Girls In A Dungeon?! - Season 2 Collector's Edition DVD/BD combi on January 11th. The standalone DVD release comes out the same day. No doubt there will be a standalone Blu-ray release in due course as well.