Anime Review Roundup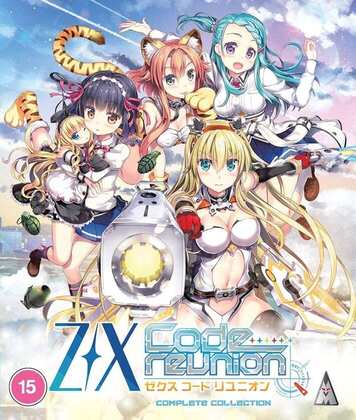 The reviews continue to trickle in, and this week it was
Z/X Code Reunion
, which isn't something Sir Clive Sinclair cooked up. It's not a show which inspires a lot of enthusiasm in a jaded reviewer, but neither is it something that deserves much criticism. It's a "my first real anime" show, the kind of show you watch when you're old enough to watch something a little more adult, but don't want to move too far, or too fast away from the shows you loved as a kid. A team of girls and their extra-dimensional partners have to work together to thwart an alien invasion, and in between the battles, there is a whole lot of slice of life stuff, and no little fan service. Click on the review to see if Code Reunion is for you.
This Week I Have Been Mostly Rewatching...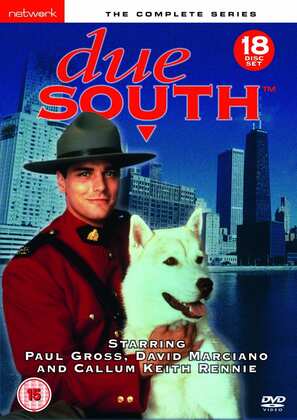 Due South. Stepping away from anime for a change, I'm revisiting one of my favourite television shows, even after more than 25 years since it was first broadcast. It is the most inventive and surreal crime dramedy there has ever been in my estimation. A perfect and polite Mountie comes to Chicago on the trail of his father's murderer, and winds up staying, teaming up with a wise-cracking and cynical Chicago police detective. Due South is set in the more run-down parts of the city; the crimes that the two solve aren't big or newsworthy, but are the sort of crimes that hurt everyday people, and even though there are moments of darkness, there is a belief in human nature and the innate goodness of people that is uplifting and heart-warming. Due South can also be strangely surreal at times, but for an hour of feel-good television, you can't go wrong with an episode of Due South.
There have been a few releases of Due South over the years, but for the best value in terms of episode count per disc, plus extras, it was UK's Network that had the most impressive release; three season collections, and one complete series release as well across 18 discs. It's deleted now, but if you can find it, snap it up.
Here's my review
. In my dreams there is a Blu-ray release of Due South, a show that was shot on film and with minimal visual effects, so it should make an HD version possible. Due South is currently airing in the UK on the Sony Channel, Freeview Channel 49 if you want to try an episode or two.
MVM release Z/X Code Reunion on Blu-ray today.