Anime Review Roundup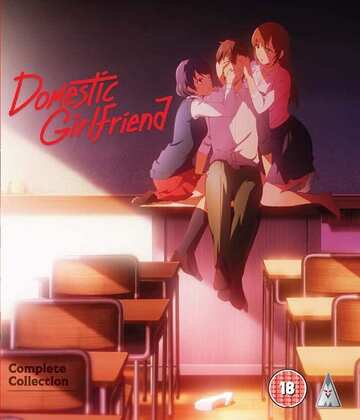 You know sometimes reviews need to be placed in context. I read a review which described
Domestic Girlfriend
as a more realistic take on relationships in anime, something more adult and grown up, something that mature audiences can appreciate. Sure! Compared to other anime it is! There needs to be a disclaimer that we're starting from a low bar. This tale about a love triangle, about a boy torn between his two new stepsisters grabs the attention, and importantly holds the attention, but let's not be under any illusions that this is a truly effective romantic drama.
This Week I Have Been Mostly Rewatching...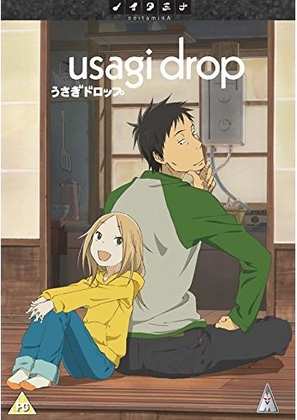 Usagi Drop. This is a perfect little series (just don't read the manga), one that steps away from the usual genres and tropes, and instead tells a story that is pretty unique in anime. It's a heart-warming family comedy drama. An office worker's world changes when he attends his grandfather's funeral, and is introduced to his grandfather's illegitimate 6-year-old daughter. With no one to look after her, and with everyone in the family talking about shipping her off to an orphanage, in a fit of irritation he announces that he will take care of her. And so his life changes completely. Sudden fatherhood at 30 is common enough, and some might consider skipping all that nappy changing bit a bonus, but he's quickly out of his depth caring for this girl, and winds up learning more than he ever expected.
A tale about parenthood is not too common in anime, and this show hits all the right spots with its characters and story. I certainly never expected such a niche show to get a UK release, so I imported the Australian DVDs from Siren Visual. But surprisingly Usagi Drop did get a DVD release from MVM in 2014.
Stuart McLean reviewed that release here
. It's still available if you want it, and it is highly recommended. The show also got a Region A locked Blu-ray release in the US from NISA if you can still find it.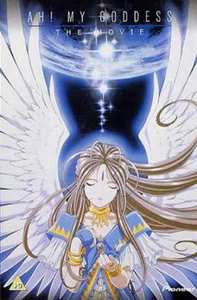 And Ah My Goddess the Movie. I found time for a bonus rewatch this week, as I made some time for the feature film spin-off from the Ah My Goddess OVAs, set three years after Keiichi first met Belldandy. The film was made before the two TV series, but it works well enough either way, with the cinematic upgrade to the animation really done well. But as a spin-off movie it doesn't quite feel as special anymore, especially now I've seen so many series get movie spin-offs which all retest the main character relationships, by introducing a major threat from the past, previously unknown, winding up with a climax with higher stakes than ever before. It really is storytelling by numbers. But it is entertaining enough.
I reviewed Ah My Goddess The Movie back in 2007
, when I could count the number of anime movies I had seen without having to consult a spreadsheet. The novelty of the medium was still fresh, and I loved the idea of a feature length anime. I'd probably knock the score down a point or two today. I had a click around, and it seems that there are still new copies out there, for rather ridiculous money. MVM's DVD release of the film still stands up well today, and the surround audio is delicious, but the transfer is getting creaky by modern HD standards. Second hand might be a more reasonable way to try this movie out.
It's all MVM this week, new and old, and they released Domestic Girlfriend on Blu-ray last Monday.