Anime Review Roundup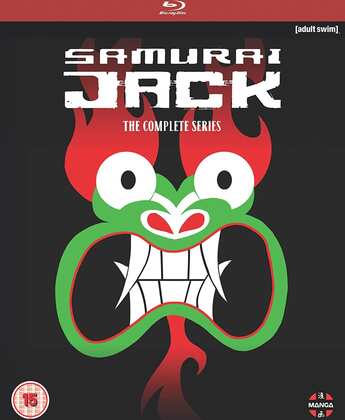 "Got to get back, back to the past, Samurai Jack" God I hate that theme song, especially the way they pronounce 'samurai' to make the lyric flow. But the fact that it's still stuck in my head means that the theme song works. Technically it's not anime, but the concept really appealed to me, yet I have to say that I had my work cut out reviewing
Samurai Jack: The Complete Series
, and this review is nothing if not ridiculously late. But I have to say that it was worth it in the end. For a show that I didn't take to at first, it certainly grew on me by the final season. This tale of a samurai from ancient Japan, cast into the distant future by a malevolent demon is quite the journey. Click on the review to read more.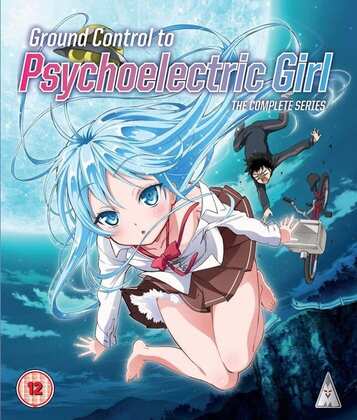 Next it was the turn of
Ground Control to Psychoelectric Girl
to come beneath the reviewer's beady eye. It's a bit of deceptive show, with the premise matching the esoteric title, that of a boy encountering a girl who claims to be an alien. It is also a show from Akiyuki Simbo and Studio SHAFT, a combination which usually delivers something out of the ordinary. Yet Ground Control to Psychoelectric Girl defied my expectations, a show which at first glance seemed to be a rather mundane harem comedy, like so many other anime. But in the end, it's the thoughtful writing and considered characters that make this show rise above its peers.
This Week I Have Been Mostly Rewatching...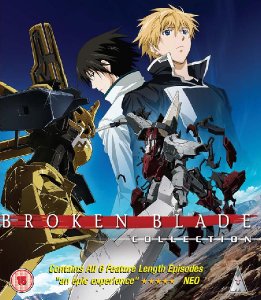 Broken Blade. Back in 2012, this was MVM's first Blu-ray title. They were comparatively late into the game; Beez had kicked off the HD anime revolution in the UK, and Manga had released a few titles as well, but those early years were faltering, with many false starts and failures along the way (we never did get the Xam'd or Casshern Sins volumes 2 on Blu-ray in the end). MVM took a more meticulous approach, and they couldn't have chosen better with a crowd pleasing, giant robot action fest with cinematic production values. In a distant future, technology is based on quartz magic, which almost everyone can manipulate to some extent, and giant quartz robots do battle in wars between nation states. One man is a throwback without the ability to use magic, but when an ancient robot with an unknown technology is discovered, he turns out to be the only man that can pilot it.
Broken Blade certainly looks the part, an HD experience worthy of the descriptive, but the show is very much a case of style over substance, with the mini-movies pretty unsatisfying when it comes to character and story.
Here's my review
. But big giant robots fighting are always cool. MVM recently had a clearance sale where you could have picked up Broken Blade cheaply, but you've missed that chance now. The show is deleted, and whatever stock that e-tailers have on their shelves is all that there is out in the wild. If you want it on Blu-ray or DVD, best not to hesitate.
Manga Entertainment released Samurai Jack the Complete Series on Blu-ray and on DVD back on December 2nd 2019. MVM's Ground Control to Psychoelectric Girl came out on Blu-ray last Monday.