Anime Review Roundup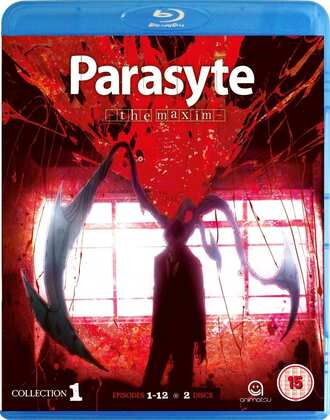 Let's keep things short and sweet this week, easy as there was only the one 'new' anime review, as I double-dipped on
Parasyte the Maxim Part 1
to get the Blu-ray. Of course modern anime shows look better in HD, but I was pleasantly reminded of just how good the characters are and the storytelling is in Parasyte the Maxim. It's a strange world where parasites suddenly appear, trying to take over human brains, and use those bodies to devour other humans. Circumstances stopped one parasite from completely taking over Shinichi's body, and now he has an intelligent 'alien' disguised as his right hand. When he talks to the hand, the hand talks back. They have to form a symbiotic relationship to co-exist, and fight the other parasites that think that their combination is freakish, and are coincidentally attacking Shinichi's friends and family. It's a vintage story given an effective modern remake in the anime. Click on the review to read more.
This Week I Have Been Mostly Rewatching...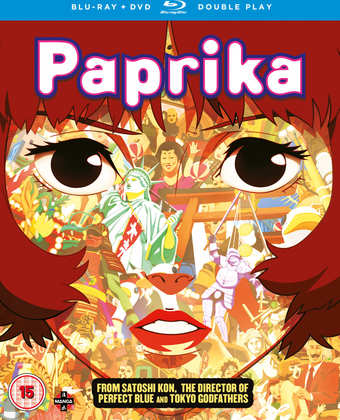 Paprika. I've just spent far longer than I'm comfortable with, trying to contemplate and understand a film full of metaphor and dream like symbolism, to fashion some sort of review, and I'm still not happy with what I wrote. On the other hand, the late great Satoshi Kon explicitly made a film about dreams, and he came up with an indisputable masterpiece. It's a story set in a near future world where they are developing the technology to see into people's dreams, something that would be revolutionary for psychotherapy. But when the technology is stolen, and worse misused, the very fabric of reality is threatened. Visually astounding, and an obvious influence or at least precursor to Christopher Nolan's Inception, Paprika is a thriller that gets better with each viewing.
I've just had another first time with Paprika. I've seen it on DVD many a time, and I watched Sony's Blu-ray release a few times as well. Last week, I peeled the cellophane off a copy of Manga Entertainment's re-release and it's a noticeable improvement. Sony's release was windowboxed to be overscan safe, but Manga's release of Paprika is properly full-screen.
Here's Stuart McLean's review of that disc
. It was released in 2017 and is easily available today. But you do lose the Satoshi Kon commentary track, the uncompressed surround audio, and all of Sony's other language audio tracks and subtitles. Why must I keep multiple versions of films on my shelves? #1stWorldProblems
Manga Entertainment released Parayste the Maxim Part 1 on Blu-ray in 2016.