Anime Review Roundup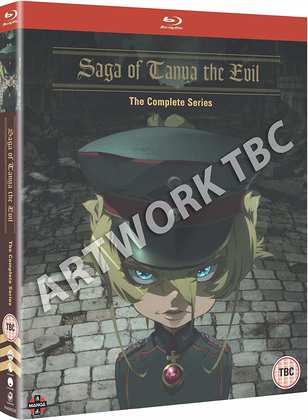 We begin with another 'lost in a fantasy world' show, but
Saga of Tanya the Evil
has enough going for it to make it worth your while. Sure, another arrogant Japanese businessman has an untimely death, only to wake up in another world, but this world has no goblins or dragons or elves or dwarves in. In Saga of Tanya the Evil, the protagonist finds himself in the past of a world not too dissimilar to our own, on the verge of its first world war. But this world has magic in, which makes some familiar events turn out striking differently. Click on the review to read more.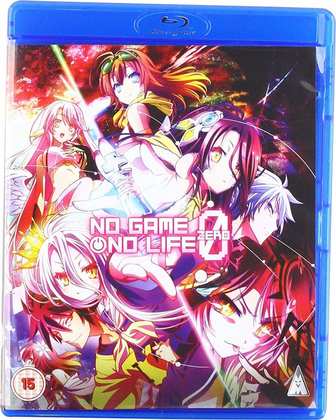 Speaking of lost in another world, a few weeks ago, I looked at the BD version of No Game, No Life, a tale of two shut-in gamers, siblings who are transported to a world where all war is fought through games, and sixteen races vie for supremacy across the game board.
No Game, No Life Zero
is the prequel feature film to the show, and once again I was compelled to upgrade it from DVD to BD. It looks absolutely gorgeous in high definition, and the story revealing how the fantasy game world came to pass is unexpectedly moving and tragic. It's a film that you just don't realise is that good, until you watch it.
This Week I Have Been Mostly Rewatching...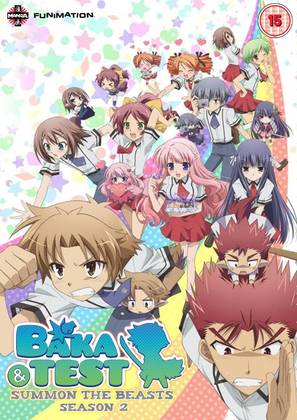 Baka and Test Season 2. Baka and Test was the off-beat school comedy, that posited a school where students fought for position using hologram avatars that they summoned within a computer generated field, moderated by a teacher. The avatars would have strengths related to the students' academic levels, established in tests, and those avatars strongest in chosen subjects would prevail. The top ranked classes would have luxurious classrooms and an easy life; the idiots would be taught in draughty, beaten up classrooms with no educational materials. The idea being that they would be motivated to learn and move up, while those classes higher on the ladder would be compelled to maintain their positions. That was season one, and it was hilarious. Season 2 ditches the classroom battle premise, focuses instead on the characters, and is even funnier. Now the avatars are helping the boys peek on the girls as they bathe during the summer training camp.
I mentioned Baka and Test's curious release in the US when I talked about Season 1, and the same aborted Blu-ray release happened with Season 2. But in the UK, Manga Entertainment released it on DVD back in 2013.
Here's my review
. It is still available today, and I highly recommend it. With this re-watch, I've come to the realisation that Muttsulini is my favourite character.
Manga Entertainment release Saga of Tanya the Evil on Blu-ray and on DVD today. MVM released No Game, No Life Zero on BD and DVD back in 2019.