Anime Review Roundup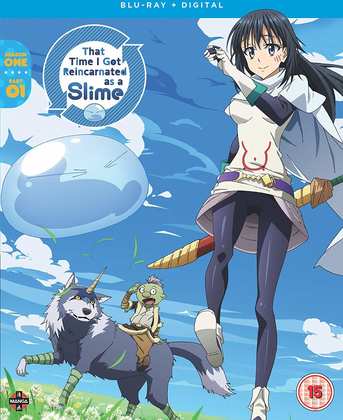 It's a Manga Entertainment week this week, beginning with
That Time I Got Reincarnated As a Slime - Season One Part One
. I'm tempted to call this the isekai show to watch it you don't like isekai shows, but I sometimes get the impression that I'm the only one who dislikes this particular genre of anime. After all, the idea of a character being lost in a fantasy world isn't a new one, and there are few years that go without some anime series doing an Alice in Wonderland pastiche. But with the advent of light novels, the genre has become a lot more prolific, and too much of a good thing can get tedious. I rolled my eyes at yet another take on Overlord, but it turns out that being reincarnated as a slime is a lot more appealing. Strong writing, entertaining characters, and an engaging world view make this a show worth watching.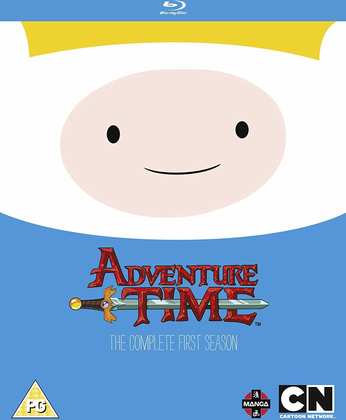 More fantasy in
Adventure Time Season 1
, although this is a post apocalyptic fantasy world, rather than one to get lost in. Cartoon Network's long running show tells the tale of the shape-shifting dog Jake and his best friend Finn as they have adventures in and around the Candy Kingdom. It's a show with a kid's cartoon aesthetic, both in terms of visuals and the storytelling style, but in its humour and occasionally dark turns it's very much aimed at a more mature audience. Click on the review to read more.
This Week I Have Been Mostly Rewatching...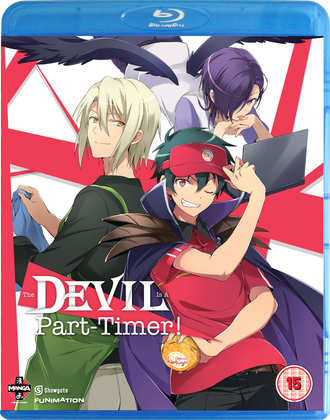 The Devil is a Part-Timer. This one turns the whole isekai genre on its head. In another world, the devil Satan and his minions fought to take over the world. They failed and were pushed back, and at their last stand, the devil conjured a portal and escaped, to our world where he got a job flipping burgers, hiding out until he can regain his strength. He's not alone, his lieutenant came with him, and pursuing them the hero that almost vanquished them, although she's got a job in a call centre. It turns out that the domestic life, and the rewards of doing a good day's work for a good day's pay are more appealing than world domination.
Manga Entertainment released The Devil is a Part-Timer on DVD and Blu-ray back in 2014, and even though they authored it locally, it's a strong effort.
I enjoyed the show when I reviewed it
, although I did feel it was weaker towards the ending, but this second time around I'm finding the experience a lot more consistent. You can still find a copy to buy online today.
Manga Entertainment released That Time I Got Reincarnated As a Slime Season One Part One and Adventure Time Season 1 on Blu-ray and on DVD, both on October 21st.