Anime Review Roundup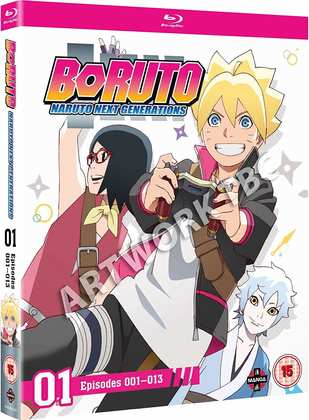 One new title reviewed last week, and it was quite the notable release.
Boruto: Naruto Next Generations Set One
is the title, and as you might expect, it's the follow up to the epic Naruto series, itself coming to an end in the UK in just one more volume. It really is taking a leaf from Star Trek's book. Boruto is set a few years down the line from Naruto, and focuses on the children of the familiar characters. The world is at peace, technology has advanced, and the village has modernised. It's a ninja world analogous to our own, and as the story begins, Naruto's son Boruto is starting at the ninja academy, although his ambitions differ markedly from his father's at that age. But even in this peaceful ninja world, there are perils. Boruto is just what you need if you haven't tired of Naruto and want more.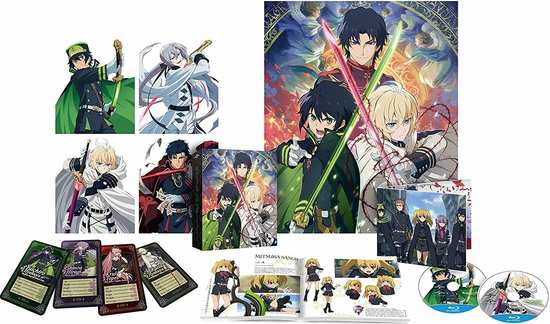 Then it was a step into the back catalogue, as I got my first look at an anime released in the UK by Universal,
Seraph of the End Part 1
. Universal had a short lived tenure in this country, in the end releasing just four shows, and those only in Collector's Edition form, hence my tardiness in buying some from a decent sale. Seraph of the End is a tale set in a post-apocalyptic world, where the survivors of humanity battle against the vampire civilisation that supplanted them. The show focuses on two boys, Yu and Mika, raised as cattle by the vampires. Yu escaped back to humanity, where he swore to do whatever it took to kill all the vampires. Mika was left for dead, but was turned into a vampire himself, and now he wants to save Yu from the evil humans who have brainwashed him. It's a decent show, but what makes this release remarkable is that Universal have taken a Funimation release, and effectively re-authored it from scratch. The difference in approach between the two companies is remarkable.
This Week I Have Been Mostly Rewatching...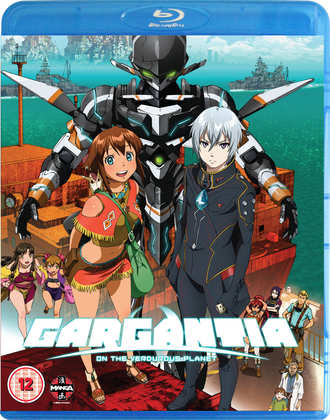 Gargantia on the Verdurous Planet. This is another one of those shows that I really need. So much of the anime that I review these days is identikit, production line stuff, recycled stories, tedious character tropes and pointless fan service. Watch enough of that and you'll be tempted to throw it all in and do something less draining of the soul. Gargantia on the Verdurous Planet reminds me why I love this hobby. It is a fantastic sci-fi show, with a brilliant story, wonderful animation, and great, vivid characters. It's what you get if you made Waterworld with giant robots. In the distant future, humanity lives completely in space, civilisation geared towards fighting an endless war against the Hideauze, a sentient creature that can exist in space without the crutch of technology. In one battle, a giant robot pilot named Ledo is thrown out of a wormhole to crash on a water world, a unique planet where humans live in vast conglomerations of ships. Ledo has to find his place in a society which isn't at war, but it turns out that conflict is never far behind.
It should come as no surprise that Gargantia on the Verdurous Planet comes from the pen of Gen Urobuchi, the writer behind the equally sublime Psycho Pass. Gargantia is a wonder of speculative fiction, a story that just draws you in deeper and deeper, delivering its twists and turns with deft aplomb.
Here's my review
.  Manga Entertainment released Gargantia in 2014 on Blu-ray and DVD, and it's getting hard to find now. The Blu-ray is well worth seeking out, as it's one of the rare instances that the UK release is technically superior to the US.
Boruto: Naruto Next Generations Part 1 was released by Manga Entertainment on Blu-ray on August 19th. Universal's release of Seraph of the End Part 1 Collector's Edition came out on Blu-ray and on DVD back in 2016.