Anime Review Roundup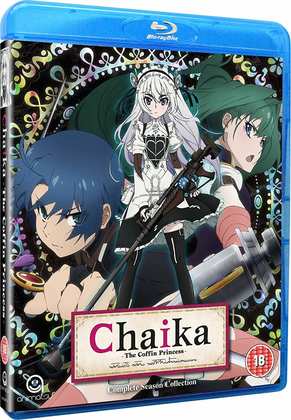 I began last week with a second look at
Coffin Princess Chaika Season 1
, this time on BD. There are so many light novels out there that get adapted to anime, that it's easy to lose them in the mix, especially when the storylines and characters all seem to blend into one. Coffin Princess Chaika's story isn't that impressive. Years previously, the Emperor Gaz was overthrown and killed, his body dismembered and the parts given as prizes to the heroes that slew him. Now, his daughter, a powerful magic user, is travelling the land to gather the parts of her late father to properly mourn him. It sounds odd, but in execution it feels like many other light novels. What make this show stand out are the characters and their story arcs, which are interesting. It's also unique in that it's a show that has an ending, except there's one small snag with that.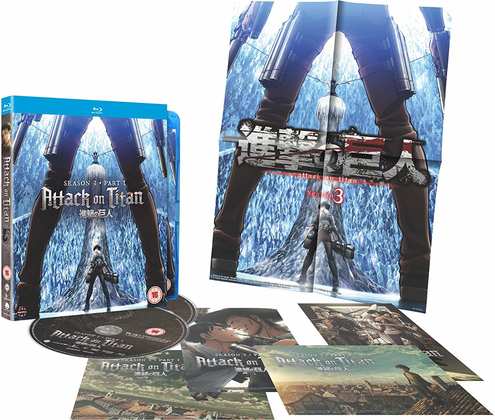 Now this looks like a series that has the legs to go all the way in the UK market.
Attack on Titan Season Three Part One
made its debut last week, and the story changed direction in an intriguing way. Before, it was about the Scouts fighting the Titans intent on feasting on the survivors of humanity, looking to reclaim the world that has been lost. In season 1, things got complicated when one of the Scouts, Eren Jaeger found that he could turn into a Titan. Season 2 complicated things even more when it turned out that he wasn't alone with this ability. Season 3 just layers on the complications as the focus turns inward, on the royal family that rules humanity, and the secrets they keep, secrets about the Titans.
This Week I Have Been Mostly Rewatching...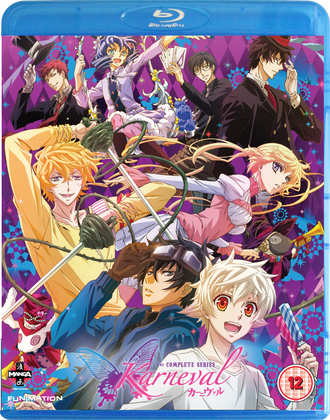 Karneval. Note to self... Read your own reviews before re-watching a show! Two out of ten!? This should have gone straight into the circular file. I guess it was the comparative novelty of having an anime, any anime on Blu-ray back then that made me put it back in the rotation to be watched again. Karneval's set in a world plagued by monsters, and fighting the monsters is a secret agency called Circus. They go around hunting the monsters, and putting on shows in the towns they visit. They encounter the protagonists of the show, a thief with an attitude, and a cute but strange boy, and from there a story unfolds.
When I reviewed it, I listed all sorts of reasons why Karneval failed as a show, from the writing to the pacing, the characterisations to the production values. But the fact of it is, Karneval is boring. It may be a sum of all those reasons, but it boils down to blandness in the end. It's a show that never fails to put me to sleep. Maybe that's why I kept it to watch. I should have put it in a separate pile labelled 'insomnia cures'.
Anyway here's my review
, and you can probably still get it from Manga Entertainment on Blu-ray and DVD. I can't see this show going out of stock anytime soon.
Manga Entertainment released Coffin Princess Chaika on DVD and Blu-ray in 2015, while their Attack on Titan Season Three Part One came out on Collector's Blu-ray and on DVD on August 12th.