Anime Review Roundup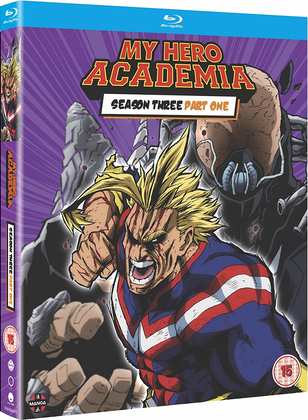 Another anime light week last week, as the sole new title reviewed was
My Hero Academia Season 3 Part 1
. It's a hell of a title to review though, the latest big thing in anime, very much the breakout series of the last couple of years. It's an anime take on the most American of genres, the superheroes. And with these particular superheroes in training attending a high school, it's a perfect Japanese anime setting. You get the best of both genres. The first half of season 3 marks a significant turning point in the franchise, and might just be the best My Hero Academia yet. Click on the review to read more.
This Week I Have Been Mostly Rewatching...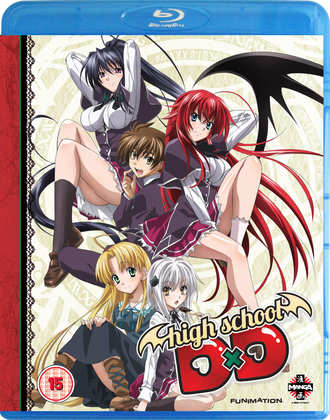 High School DxD Season 1. Why do crass harem comedies like this sell? It's always the same, a perverted main character, and all the girls get their kit off. I think I just answered my question. But even if I was a fan of this particular genre, I'd find it hard to recommend this show, as the UK has missed out (been spared?) thanks to the usual Funimation shenanigans. We've got the first season and the third season, but they forgot to give us the second. Anyway. Boy dies, is reborn as devil, pawn of a high ranking, big breasted devil's demonic chess set, and life now involves around training for live chess matches, and naked girls. That's his special power, stripping girls naked with a touch.
As my will to live slips away, no doubt many of you have been persuaded by my description of High School DxD. All you need to know is that the first season was released by Manga Entertainment on DVD and BD,
and here's my review
. It is still available to buy now. And don't ask me about season 4.
Manga Entertainment also released My Hero Academia - Season Three Part One today on Collector's Edition, Standard Blu-ray and Standard DVD.