Anime Review Roundup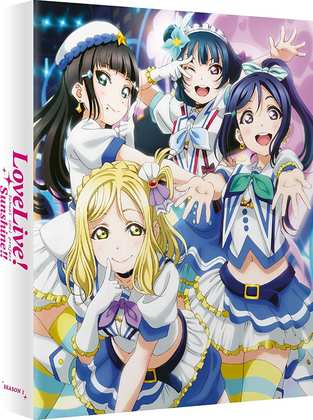 Terry Pratchett once wrote that using five exclamation marks at one time is a sign of a deranged mind.
Love Live! Sunshine!!
has three in its title, so we must be getting on seriously wobbly territory. Love Live School Idol Project was a fun series about high school girls that get together and become pop idols to compete in a national song contest. Its combination of cute characters and catchy tunes certainly caught the public attention, and now we get the first season of the Sunshine sequel. Another school, more girls, more infectious tunes; more of the same really, but there are times that 'more of the same' is just what the doctor ordered. Click on the review to see why.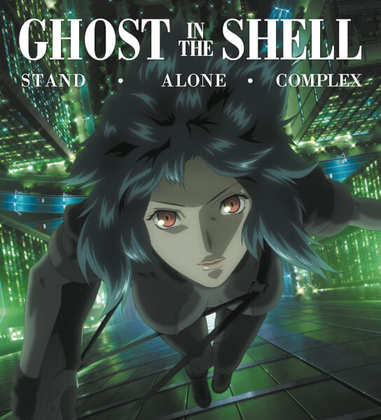 Stuart McLean has reviewed
Ghost in the Shell: Stand Alone Complex – Complete Series Collection Deluxe Edition
. He's got his mitts on the check discs for both of the full length series, and delved into the cyberpunk world of Major Motoko Kusanagi and the Section 9 special forces unit, tasked with fighting terrorism and cybercrime. Two of the best anime series of the twenty-first century, rich with concepts, narrative and political machinations make their UK debut on Blu-ray high definition. You may be wondering why I didn't review it... Well, I wanted a retail copy, complete with the three OVA movies and a 146 page book, and some lush packaging, and I didn't want to spoil myself for that experience. At the time of writing, there are still a few Zavvi exclusive copies in stock, but they won't last long.
This Week I've Been Mostly Rewatching...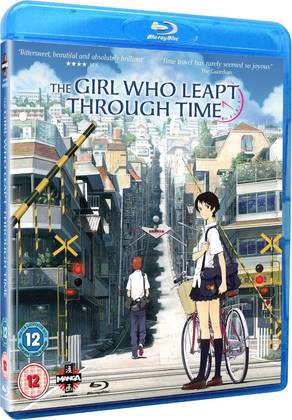 The Girl Who Leapt Through Time. Even after all these years, the first Mamoru Hosoda film is still my favourite. There's something about the story, the characters, the humour, and the emotion that just clicks. There's no padding, no extra weight to the movie, it never slows down, and it gets me in the heartstrings every time I watch it. It's the tale of a girl who happens to fall into the ability to leap through time, and it's a whole load of fun at first, changing her life for the better in small, trivial ways, but then feelings start getting in the way.
Manga Entertainment released the film on a barebones-ish DVD in 2008, then in 2010 they released a 2-disc special edition which added featurettes and a production and staff commentary to the original cast commentary. That's one to look out for if you can find it. In 2013, they released the Blu-ray that I watched last night, genuinely bare-bones, but it is The Girl Who Leapt Through Time, in high definition.
Here's my review
. If you're keeping count, Manga also released the live action movie, Time Traveller: The Girl Who Leapt Through Time, which is another adaptation of the original story.
All the Anime release the first season of Love Live! Sunshine!! on collector's edition Blu-ray and Standard DVD next Monday 18th of June. Manga Entertainment released Ghost in the Shell Stand Alone Complex in that Deluxe Edition Zavvi Exclusive format last Monday.