Anime Review Roundup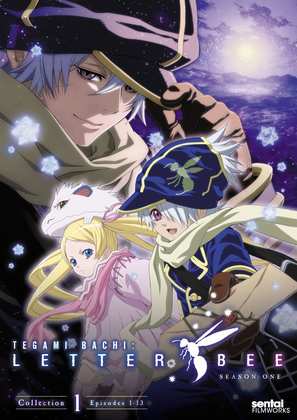 It was a bit of a slow week for reviews of new UK anime; I got to a grand total of zero, but thankfully there are more than a few unwatched titles in my collection to be going on with. First up was
Tegami Bachi: Letter Bee Part
1. This one goes back to the early days of ADV's resurrection as Sentai Filmworks, and the early days of the whole online streaming experiment. It's one of those titles that really fell through the cracks. It only got as far as the US when it came to physical English language releases, DVD and subtitle only, and it's never been revisited for a complete collection release, let alone a Blu-ray. It's a shame as Tegami Bachi has a lot to go for it, not least some of the finest world building I have seen in anime. In the eternal night of Amberground, the only way to communicate long distance is by letter, delivered by the Letter Bees, through deserts infested with giant insects. Click on the review to read more.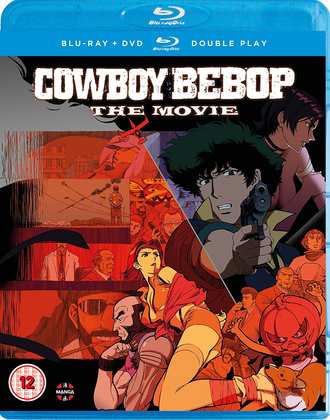 Anyway, after what I considered a decent wait of eight months, I went and imported the Cowboy Bebop movie from Australia, and less than two months later, Manga Entertainment announced that they were going to release it. I'm not annoyed in the slightest. What this does mean though, is that this week you get another opinion, Stuart McLean's opinion on
Cowboy Bebop the Movie
. It's the feature spin-off from the Greatest Anime Series of All Time™, which sees the crew of the Bebop, the miscreant bounty hunters pitted against a determined and lethal terrorist looking to sow death and destruction on Mars as Halloween approaches. Read the review, buy the film, it's that simple.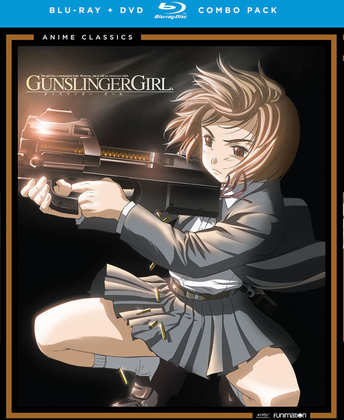 Back to my personal anime stash, as I took a look at another import which to date hasn't seen a UK release, the
Gunslinger Girl Season 1 & 2 + OVAs Blu-ray Collection
. Gunslinger Girl is a vintage show now, the story of little girls turned into cyborg assassins by a government organisation in a fictional Italy, fighting a terrorist separatist movement. The first season is still one of my favourite anime, although given its SD digipaint origin, you might question the need for Blu-ray. The second season however was animated in greater than SD, and if you click on the review, you'll see if the Blu-ray is worth the double dip.
Manga Entertainment released Cowboy Bebop The Movie as a BD/DVD combo on October 9th. Funimation collated their Gunslinger Girl Blu-ray releases into a Classics Complete Collection BD/DVD combo release in 2016, and it is Region B compatible. Sentai Filmworks released Tegami Bachi Letter Bee Part 1 on region 1 DVD back in 2012.